Carbon Financial Partners opens new Perth office
Scottish financial planning and investment management firm Carbon Financial Partners has opened a new office in Perth's Whitefriars business park.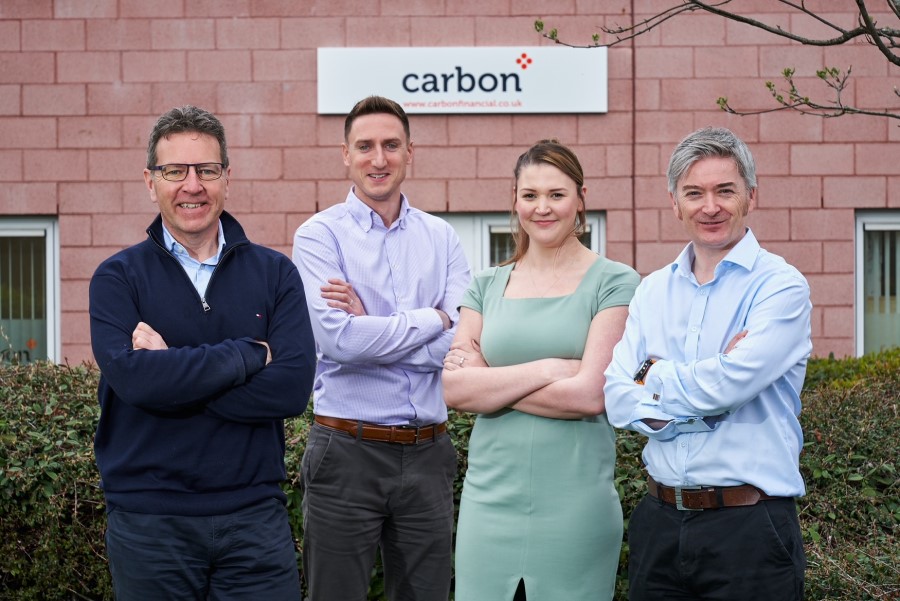 Since being established in Perth 11 years ago, the firm has rolled out offices in Aberdeen, Edinburgh, Glasgow and London.
Managing director Gordon Wilson announced the opening of the new office yesterday, he said: "We believe the office environment remains important, despite the changes in working practices demanded by the pandemic.
---
---
"While Zoom and Teams are fine, I don't think you can beat a face-to-face meeting when important and far-reaching financial decisions need to be made. We also believe younger team members especially miss out in terms of personal development if they are always working from home so it is about striking the right balance.
"While the office will be open five days a week, in our case there will be a mix of working from home and in the office going forward."
The Carbon management team quickly grasped the magnitude of the pandemic and swiftly invested in laptops and home office furniture. Mr Wilson added: "We were ahead of the curve and managed to kit everyone out with laptops and everything needed for home working before the initial lockdown.
"We sensed it wouldn't be a short-term issue and we had to make sure our clients were looked after, especially at a time when the Stock Market was coming to terms with the global impact of the pandemic.
"We sought to reassure clients and remind them investing was for the long-term and to stay the course."
He concluded: "We were confident the markets would recover, just as they did with catastrophic events like 9/11 and the banking crisis.
"The recovery was remarkably swift and while the horrific war in Ukraine is currently impacting certain sectors of the global economy, once again we find ourselves reminding clients to put their faith in a long-term investment strategy."