City regulator gives green light to Experian acquisition of Glasgow fintech business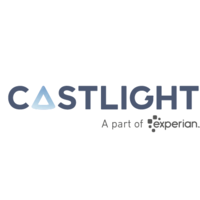 The Financial Conduct Authority has given its approval for the sale of Glasgow-based fintech business Castlight allowing a takeover by consumer-credit giant Experian to complete.
Castlight, which was founded in 2014 uses technology to combines bank account data with credit scores to give a rounded view of consumers' suitability for loans.
Its software has been piloted with a range of high street banks and financial institutions.
Prior to the Experian deal, the firm had been majority owned by personal insolvency business Creditfix with two Castlight directors holding minority stakes.
---
---
Creditfix founder Pearse Flynn, who helped set up Castlight in 2014, said the sale to Experian was a "superb outcome for one of the country's most exciting fintech businesses".
"The senior management at Castlight and their highly qualified team deserve enormous plaudits for their pioneering development work and the way they have built up a business with such enormous potential," he said.
"It's clear that Castlight is going to be a major player in the open-banking revolution, especially now that it has the enormous firepower and resources of Experian to help it revolutionise the way we assess people's financial capabilities.
"Credit scores in themselves are useful, but they are, by their very nature, historic. Instead, Castlight uses open banking standards in a secure way, helping individuals to get a fast, accurate assessment of their financial position in real time, which is enormously valuable when taking major life decisions such as mortgages, pensions and investments."
Castlight's, although the only deal it has spoken publicly about was sealed with mortgage distribution business Paradigm Mortgage Services two years ago.