Clearwater Electrical secures six-figure partnership deal with Fellowes Brands
Clearwater Electrical, an Aberdeen-based provider of electrical solutions, has secured a deal with international workplace solutions company, Fellowes Brands, to act as the selected Scottish partner for their AeraMax Pro air purifiers.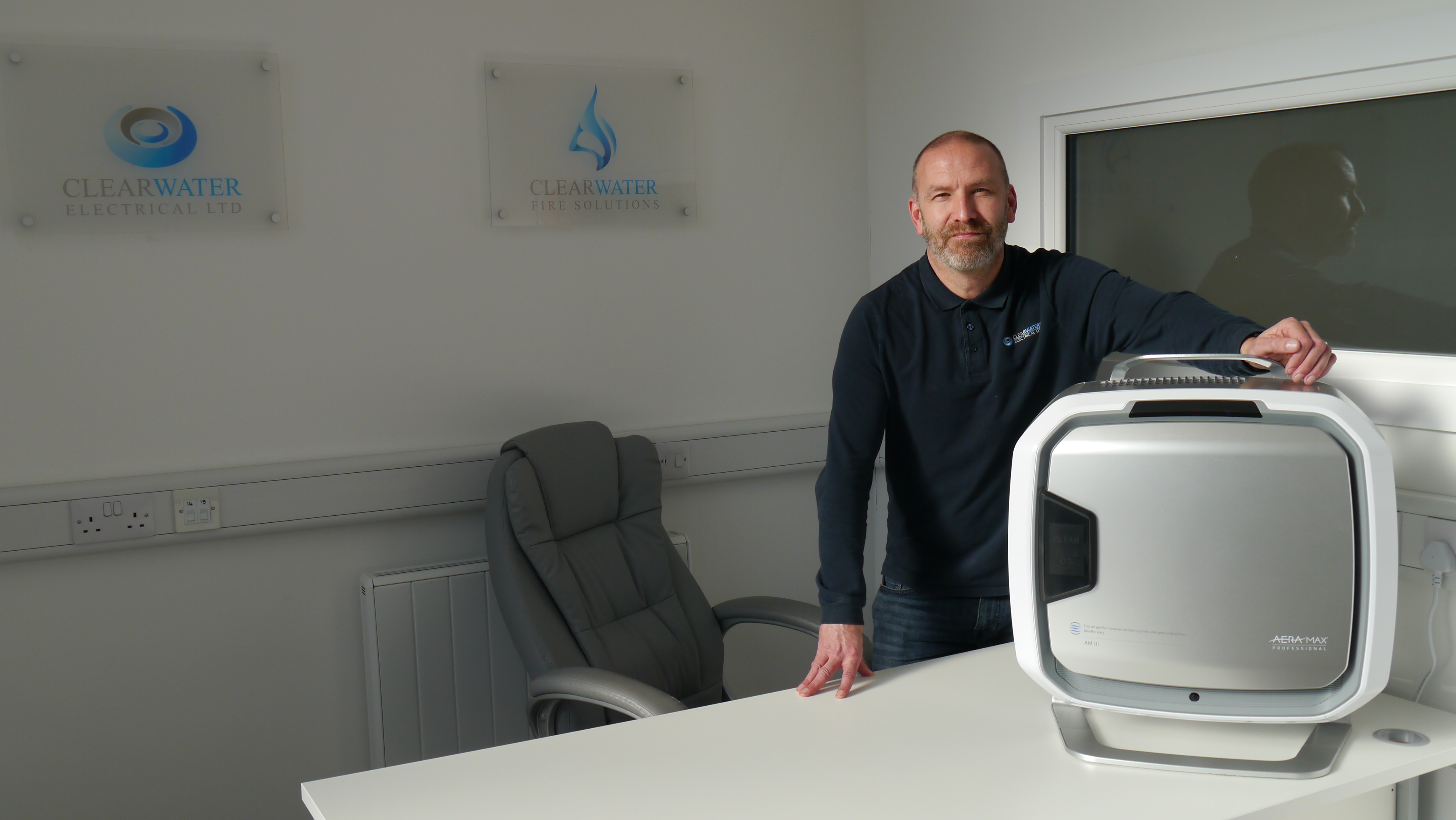 Clearwater Electrical has been appointed as the approved reseller and installer for Fellowes' range of air purification units, covering the north of England, Scotland and the Isles, with an initial six-month exclusivity agreement covering the Oil & Gas and Energy industries.
Clearwater Electrical, and sister company, Clearwater Fire Solutions, are working together on this joint venture, which is projected to produce six-figure turnover in air purifier system sales during 2022.
---
---
AeraMax Pro commercial-grade air purifiers provide an integrated and reliable solution to remove 99.97% of airborne contaminants, including 99.9999% of COVID 19 particles. Utilising an array of patented self-regulating sensors, the system continuously monitors air quality, room occupancy and noise levels to provide maximum protection.
Uptake of the systems has already proved fruitful, with numerous units sold across educational establishments, hospitality venues and manufacturing plants. Clearwater is currently in the advanced stages of discussions with a number of interested parties, including North Sea energy operators & service companies, facilities management firms, medical practices, retail outlets and fitness centres.
Andrew Turl, director, Clearwater Electrical, said: "Our company strategy is to drive innovative products to help not only our current clientele, but also to benefit adjacent markets where we see gaps in supply.
"As our staff returned to work following the pandemic, we identified a need for an air purification product to help protect the health and safety of our team in the workplace. After engaging with Fellowes, we were impressed with their product's efficacy in purifying the air and realised that this would be hugely beneficial to not just our business, but many others as their staff returned to the workplace. As an asthma & seasonal allergy sufferer, the benefits of having the AeraMax® Pro installed in our office became apparent instantly.
"We're delighted that Fellowes recognised our credentials as SafeContractor and NIC EIC approved contractor and signed this deal to partner with us across not only the Energy sector, but a further range of local markets too."