Colliers: Just £330m invested into Scottish commercial property in third quarter of this year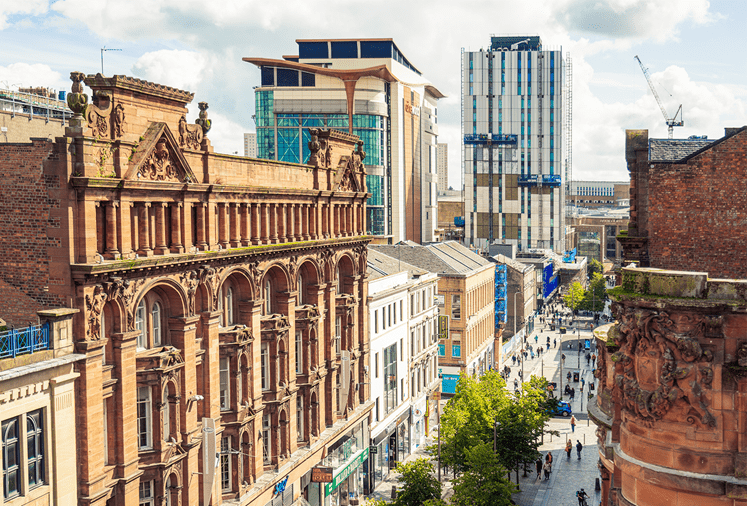 Investment into Scottish commercial property reached £330 million in Q3, around 33% below the five-year quarterly average of £500m according to Colliers' latest Scottish Snapshot.
When looking back across the year, the Q1-Q3 investment volumes reached £1.1 billion, down 47% on the Q1-Q3 2022 figure. Cross border capital accounted for around 32% of all activity by value so far in 2023, well below the 2022 share of 45%.
Oliver Kolodseike, director in the Research & Economics team at Colliers, comments: "Scotland has been hit by the same market forces as the wider UK and Europe; stubbornly high interest rates coupled with inflationary pressures.
---
---
"Whilst there are glimmers of hope including a 0.1% rise in Scotland's onshore GDP in August and a steady level of business confidence, it is not expected that there will be significant GDP growth until 2025, although some positive movement will be seen by mid-2024 when interest rate cuts are expected to take place."
The largest transaction in Q3 was the £62m sale of Craigleith Retail Park to Realty Income Corporation. This pushed retail investment to rise from £110m in Q2 to £180m in Q3. In the year to date, retail investment volumes stand at £390m, 40% lower than the corresponding 2022 figure. Eight assets traded during the quarter including Patron Capital acquiring Livingston Designer Outlet for £57m, and Capital & Regional PLC purchasing Gyle Shopping Centre for £40m.
Office investment slowed to £50m, down from an upwardly revised £160m in Q2 (previously reported as £90m). This represents the weakest quarterly figure since Q2 2020. Only six assets traded in the third quarter, down from 10 in Q2 and below the five-year quarterly average of 11 deals. In the year to date, investment volumes into offices stand at £260m, 55% lower than the Q1-Q3 2022 figure.
Industrial activity doubled from £30m in Q2, to reach £60m in Q3 with seven assets trading during the quarter. The £180m transacted between January and September is 45% below the corresponding 2022 figure. The largest transactions in Q3 included Lothbury IM's sale of a warehouse in Edinburgh for £8.5m to ICG and in Motherwell the sale of a £6.7m warehouse to Wesleyan Assurance by Galbraith.
Elliot Cassels, director in the Scottish National Capital Markets team at Colliers, added: "There has been limited product on the market during the summer. The sale of Craigleith Retail Park, Livingston Designer Outlet and the Gyle Shopping Centre (which accounted for almost 50% of the investment volume in Scotland) resulted in a more positive quarter than anticipated.
"Whilst time is running out to witness the usual annual Q4 bump in volumes, with the fall in both inflation and swap rates last week coupled with a significant increase in stock coming to the market we are anticipating much more activity in 2024."