Commsworld appoints Andy Leitch as new chief financial officer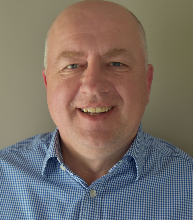 Edinburgh-based telecommunications service provider Commsworld has appointed highly-respected and experienced business leader Andy Leitch as its new chief financial officer.
He joins the board from M247, where he was chief financial officer of the company, based in Manchester.
The appointment represents a 'homecoming' for Mr Leitch, who hails from Kilmarnock, but has travelled the world in a career spanning more than three decades.
---
---
Mr Leitch spent 14 years in Semiconductors at Motorola, which subsequently became Freescale Semiconductors. During this period he was based in both Hong Kong, as Asia and Global Manufacturing Controller, and later in Texas as Division Financial Controller.
In 2007, Mr Leitch moved into the aerospace industry, where he worked for a decade. His first role was as Europe/International finance director for Spirit Aerosystems, with responsibility for its UK, France and Malaysia aircraft structures operations. He then became Group CFO at Bournemouth-based AIM Altitude, which designs and manufactures precision-made lightweight interiors for the aerospace industry.
Well-known for bringing clarity, timely reporting and driving improved profitability and cash performance to his place of work, Mr Leitch also held the Group CFO roles at fire safety specialists Angus International Safety Group and international ventilation and smoke control business Colt Group.
For the last 12 years, Mr Leitch has operated in privately-owned businesses as a CFO and has been through several successful exits, carves outs and acquisition transactions in the process.
Andy Leitch said: "I am delighted to be joining Commsworld at a key point in the company's growth trajectory, and am looking forward to working with everyone on the team to take Commsworld through the next stage of its development."
Steve Langmead, chief executive of Commsworld, added: "I am delighted that Andy has joined the Board of Commsworld in what is proving to be another excellent year for the company, the highlight of which so far is the securing of a 15-year contract to transform North Lanarkshire Council's digital infrastructure. His experience and expertise will help guide us to even greater success."
Mr Leitch replaces Graeme St John, who has been CFO for more than 20 years. A key figure in the development and growth of Commsworld, he will be continuing in a new role as an advisor to the company.