Crerar hotel group sold in 'cracking' multi-million pound deal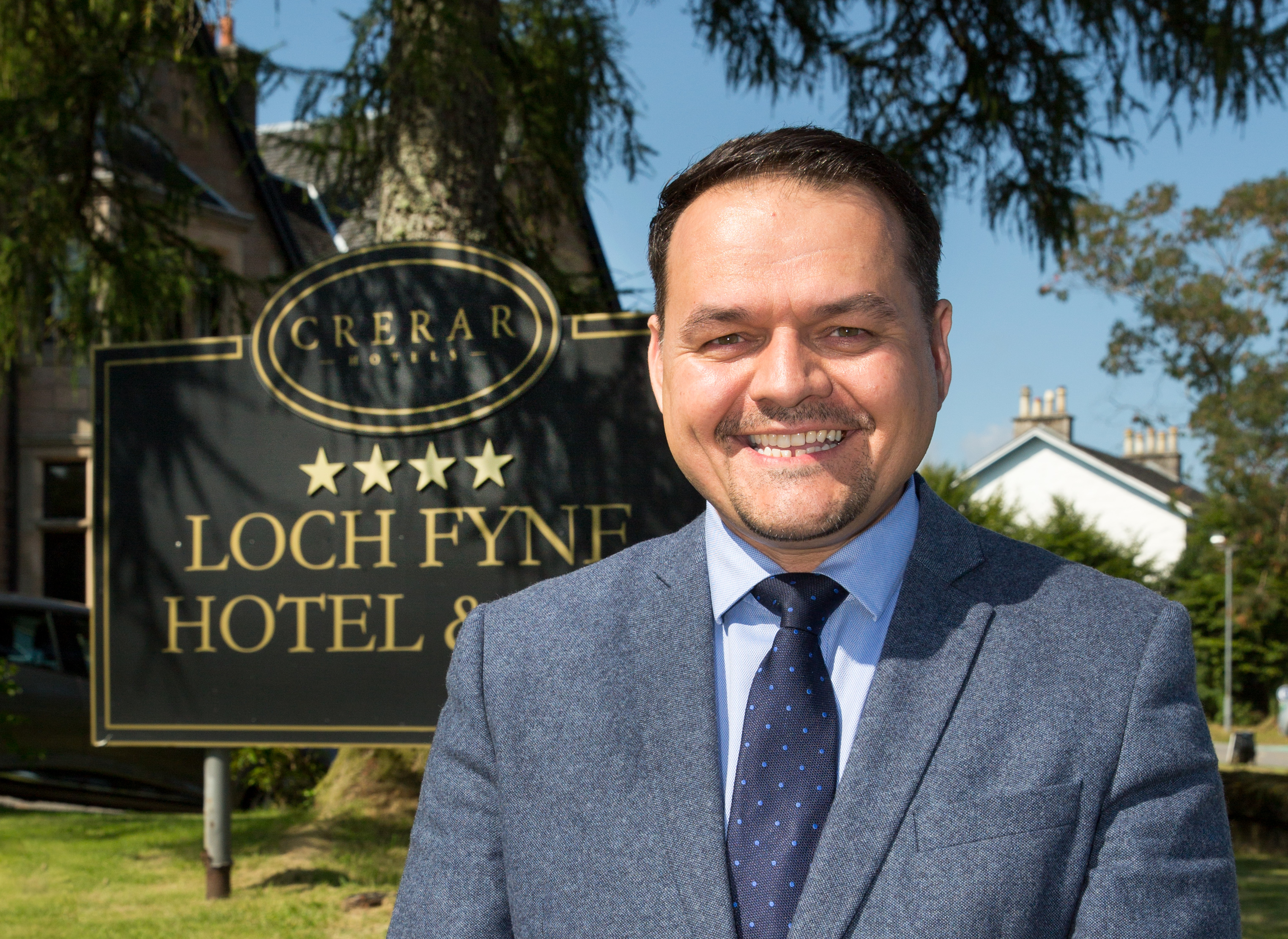 Blantyre Capital and partner Fairtree Hotel Investments have aquired Scotland's Crerar Hotel Group for an undisclosed sum.
Crerar's portfolio of hotels, consisting of seven four- and five-star hotels, will form a key part of the new owners' plans to build a luxury UK hotel portfolio.
Crerar Hotel Group had recently realigned their market position targeting the more affluent upper market through a blend of high-quality refurbishments matched with an uncompromising approach on service authenticity. Their bold approach, in the face of well understood external market pressures, was successful in attracting some of the best hospitality talent to the group and has ultimately been rewarded with outstanding growth in all areas.
---
---
Outgoing chairman, Paddy Crerar, said: "We set out to deliver the type of hotels and service that properly reflects Scotland - a world class destination that is consistently a podium finisher in the global tourism marketplace. It's been an absolute joy seeing our ambitions flourish and be rewarded by guest demand and loyalty.
"The current year we believe will be our best yet with double digit growth forecasted in every month ahead.
"After getting to know the new potential owners it was soon clear that they shared identical aims and ambitions to those we have worked hard to foster at Crerar Hotels. Their view of the potential for high quality hospitality in Scotland pitched to the global stage is unquestionable and their access to greater resources makes delivering on the potential of Crerar Hotels achievable."
Chris Wayne-Wills will remain in post as Crerar Hotels CEO supported by his existing team.
Mr Crerar and his co-director Nigel Dearnley, although no longer connected to Crerar Hotels, retain a formal link with the new board and remain staunch supporters of the business.
Mr Wayne-Wills added: "This is an extremely exciting time for Crerar Hotels, we are looking ahead to a record year of performance with our hotels now at the highest level of facility and service. Knowing the ambition of the new owners our teams are ready and will relish the opportunity to make this next step change an unbridled success.
"A key driver for Crerar Hotels is to be the employer of choice wherever we have a hotel. We work very hard to achieve that with the stability and quality of our teams standing as the judgement marker of success. With a change in ownership the employee opportunity horizon widens further, with the existing portfolio of hotels now brings career development options which we are very keen to get going on.
"Crerar Hotels has taken time to develop a distinct and authentic DNA - it is a strong and clear identity that matches the ambitions and aims of the new owners. The road ahead was and remains just as clear, new ownership accelerates us to the opportunities much earlier than we might have hoped previously."
Joe Bester of Fairtree said: "Both Nic Ross and I, at Fairtree, are hugely excited to be expanding our hotel portfolio in Scotland with the addition of the Crerar Hotel Group, which offers a variety of beautiful hotels in iconic locations across Scotland.
"The pride the group has in offering an exceptional guest experience is an excellent fit with the existing portfolio properties, and we are looking forward to building on the huge opportunity this acquisition offers us to expand and enhance the portfolio within the national and international marketplace."
"We are extremely proud to have a strong partner like Blantyre in this iconic portfolio acquisition as we continue to build out our UK luxury leisure portfolio."
Johann Scheid of Blantyre concluded: "We are very pleased to have concluded our fourth deal and first group deal with our partners Fairtree and are excited about the momentum in building our luxury leisure hospitality portfolio with them across the UK.
"The addition of these seven high quality assets to our platform allows us to expand on our offering in providing unique and memorable experiences to our international customer base.
"We are grateful for all the outstanding work our existing staff members at Fonab, Dunkeld and the Daffodil are doing on a daily basis to differentiate our hotels from others and warmly welcome our new colleagues to continue this exciting journey."
Julian Troup, head of UK hotels agency at Colliers advised the vendors, and the confidential transaction took place at an undisclosed price.