Dunedin Enterprise Investment Trust increases dividend despite coronavirus concerns
Edinburgh-based Dunedin Enterprise Investment Trust (PLC) has increased its final dividend share from 2p to 5p despite the global economic worries over the COVID-19 pandemic.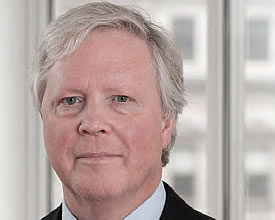 The firm also issued a 25p payout in June last year.
The private equity house announced the increase as it posted its annual results yesterday, revealing a share price total return of 23.6% in the year to 31 December 2019. The trust also saw a net asset value total return of 14.4% in the same period.
---
---
Duncan Budge, chairman of Dunedin Enterprise Investment Trust, said that the 23.6% total return was "pleasing". He also revealed that the trust had given £115 million back to its investors since 2012, including the £5.2m returned last June.
However, taking the current global situation into account, he warned: "Although the uncertainty created by the spread of the coronavirus will continue to cause significant dislocation, the extent of this remains unpredictable. Our portfolio companies are making contingency plans wherever possible to address this threat.
"Although the UK has formally left the EU there remains significant uncertainty regarding the ongoing relationship that the UK will have with the EU. While the Board does not expect there to be any significant impact from Brexit on the operations of the Company itself, each of our portfolio companies are preparing for the likely outcomes as Brexit negotiations continue.
"More generally, the Board welcomes the continued strong trading performance of a number of portfolio companies during the year under review. We also welcome the returns which have been delivered for shareholders by the underlying investment performance of the portfolio and the return of capital. We will continue to return capital to shareholders whenever practicable following realisations of investments."
Read all of our articles relating to COVID-19 here.