Dunfermline-based Deanestor delivers £3m contract for Inverurie Community Campus
Dunfermline-based Deanestor, one of the UK's leading furniture and fit-out specialists, has delivered its largest ever contract in the education sector.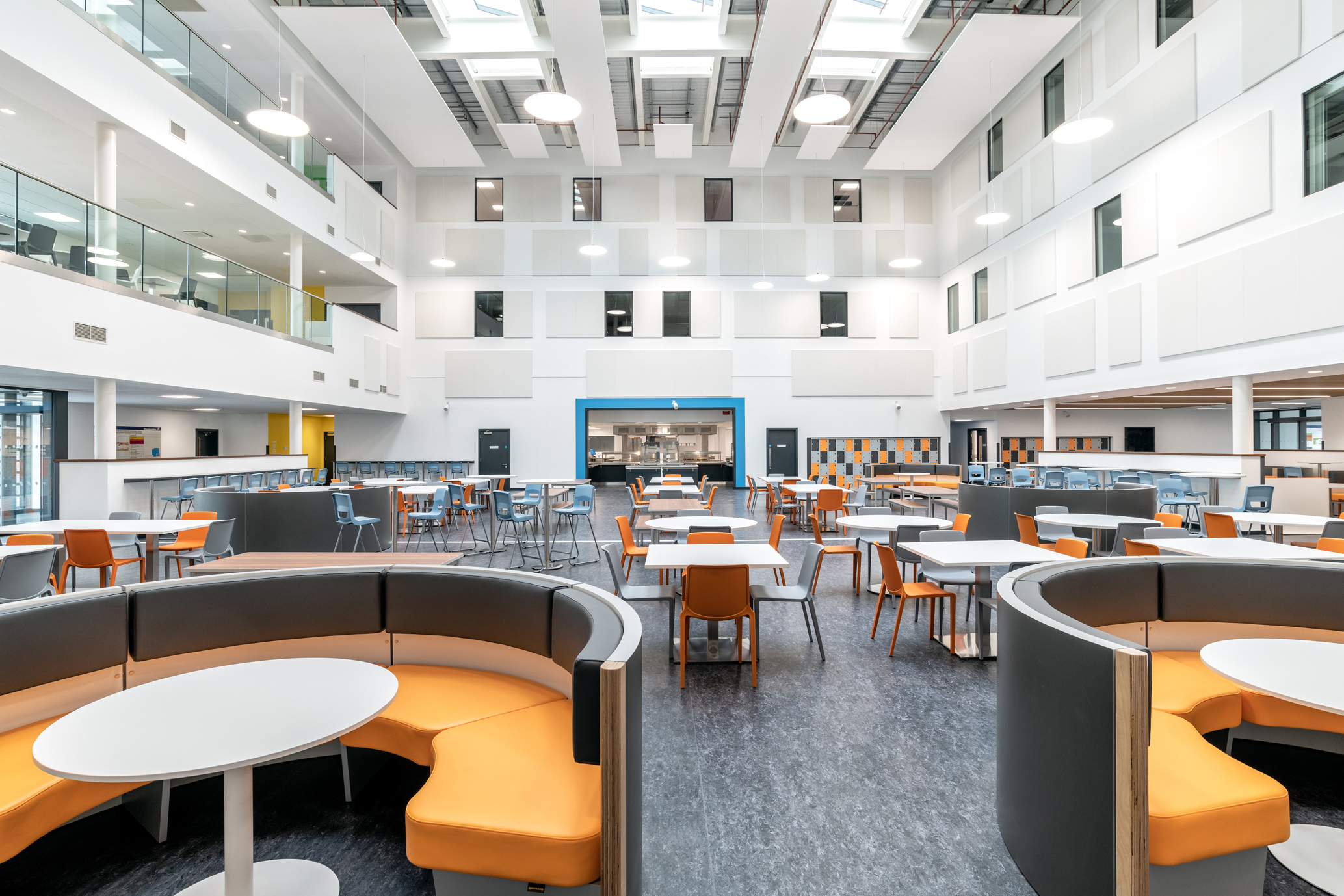 The £3 million project was for the manufacture of bespoke furniture and fitout of the new £55m Inverurie Community Campus – one of the largest school construction projects in Scotland.
The contract was Deanestor's third school fitout project for principal contractors, Robertson Construction.
---
---
The project for Aberdeenshire Council was delivered by community infrastructure company hub North Scotland and will accommodate up to 1,600 primary and secondary school pupils.
Designed by architects Halliday Fraser Munro, the campus will also be home to St Andrews School for children with special educational needs.
Deanestor fitted out 360 rooms across the campus, including science, food and design technology departments, specialist SEN facilities, general teaching spaces, sports and changing areas, reception, library and offices. The room layouts reflect the latest thinking in curriculum delivery and colours are bright and modern throughout with an interior design scheme that links all internal learning spaces.
Bespoke fixed furniture manufactured and fitted by Deanestor for the new campus includes booth seating for the learning plazas, break-out spaces, café and social dining; 1,950 metres of shelving, 670 metres of laminate and laboratory worktops, 400 base and wall storage units, bag stores, 84 primary and secondary teaching walls, and more than 500 items of metalwork. 60 serviced units with power, data or water supplies were designed and manufactured by Deanestor for the laboratories.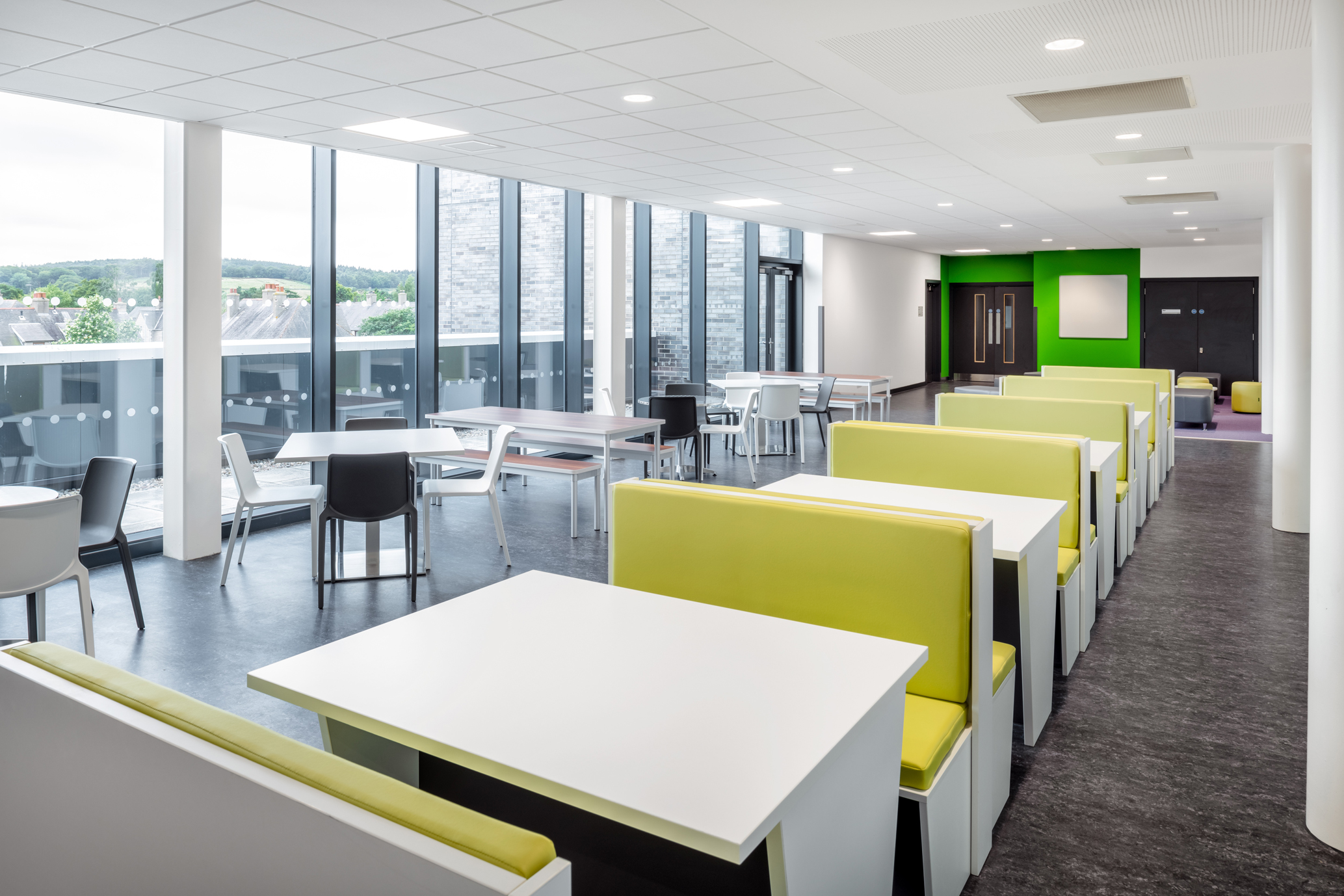 Deanestor supplied and installed around 6,000 other items for the Inverurie project including tables and chairs, retractable seating for a performance studio, 375 locker units, soft seating, changing facilities, mirrors, teaching aids, sinks and around 100 white goods.
Other items supplied by Deanestor range from machinery for craft, design and technology; sports and fitness equipment to sensory and Snoezelen therapeutic provision for the SEN school such as padded walls and floors, fibre optics, ball pit, trampolines and a water bed.
Ramsay McDonald, managing director of Deanestor Scotland, said: "We were delighted to work on such an exciting and much-needed community scheme. The scale and complexity of the campus and the range of facilities we fitted out demonstrates our capabilities and expertise in bespoke furniture manufacture, procurement and project management. Our designers worked closely with the design and construction team to implement the contemporary theme for the multi-purpose spaces. The result is a really inspirational and innovative environment for learning and teaching.
"To help the contractor and client address the challenges of the COVID lockdown, all the furniture was manufactured and stored by Deanestor ready for delivery and fitout when the site re-opened. This helped to minimise the impact of the current pandemic on the project completion."
Yunming Thomson, design director at Halliday Fraser Munro, added: "We have had very positive feedback about the furniture. It was a clear client requirement to have the breakout areas and learning plazas well populated with a choice of seating. With Deanestor's input, we have achieved a good variety of seating and storage options and in vibrant colours that work very well visually. We used a palette of greys for the fixed furniture and highlighted the colours for each learning zone with the flooring, seating and soft furnishings."
"Deanestor did an excellent job of interpreting the client needs. The project has definitely exceeded our expectations and is an outstanding education facility."