Dunglass Estate sees venue bookings rise following £780k renovation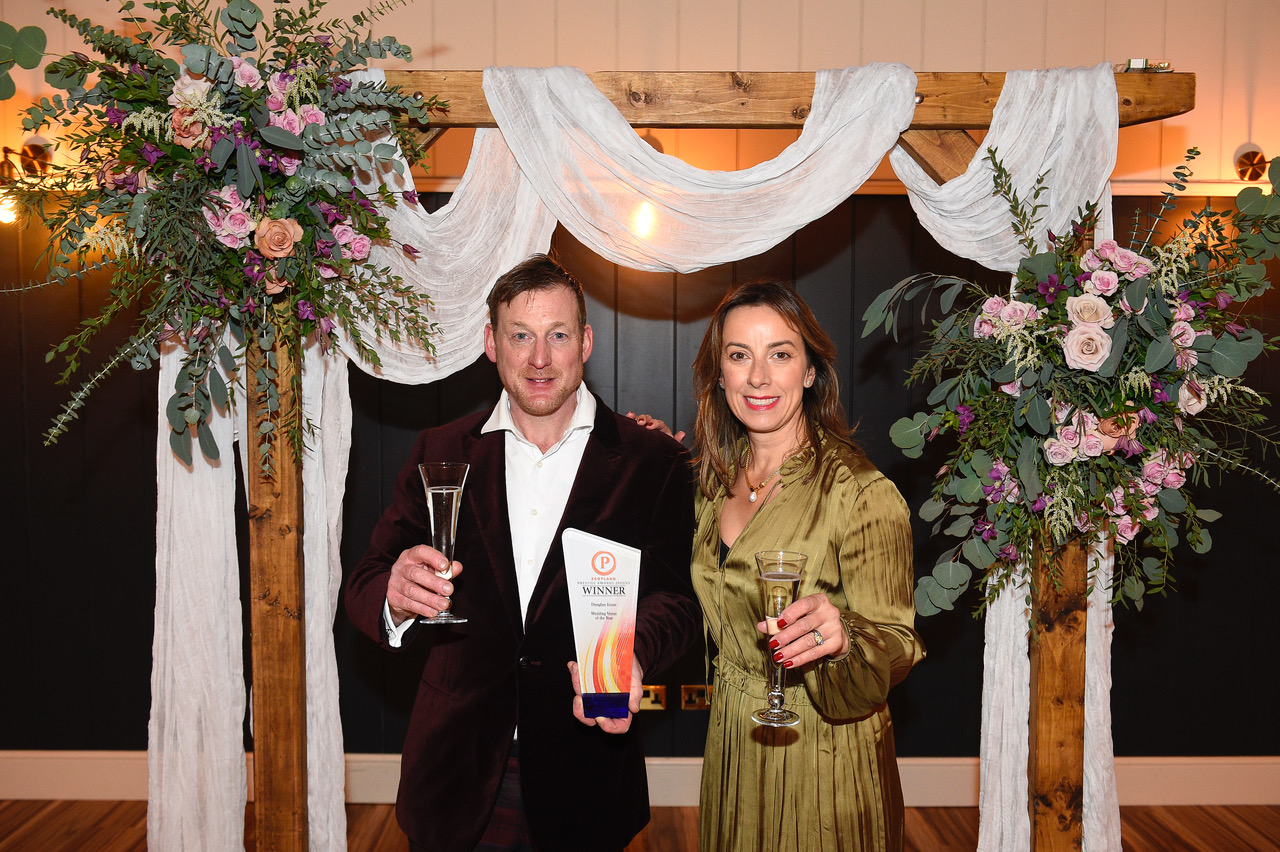 Dunglass Estate has seen a 75% increase in weddings in 2022 compared to 2021 and is receiving 39% more enquires this month compared to last year, following the completion of a £780,000 renovation.
The venue, which is in a sea-view location in the heart of East Lothian, has also been awarded the title 'Wedding Venue of the Year' at Scotland's Prestige Awards.
This rise in business coincides with the completion of an extensive renovation of the grounds, venue and accommodation and is projected to continue despite the current cost of living crisis.
---
---
Whilst most reporting suggests the industry is likely to take a hit due to economic downturn and couples scaling back on their 'big day', Dunglass Estate report that their experience has been the opposite.
Dunglass Estate owner and managing director, Simon Usher, said: "It's in the last nine months that we've noticed a really significant spike in bookings. We hosted all weddings that were rearranged due to covid in 2021 and last year was fully booked with all new enquiries.
"Now, we're at capacity for 2023 weekends and only have a limited number left in 2024 too, with a waiting list of couples anticipating the opening of our 2025 diary."
Events manager, Claire Weir, added: "At Dunglass we are able to offer tailored packages to suit any couple. The impact covid and lockdown had on weddings has really shaped a change in the expectation of what the day needs to be.
"We're seeing so many more couples having intimate, weekday weddings or even elopements with just the two of them. Our newly renovated space allows us to adapt seamlessly to accommodate small parties all the way up to 150 guests.
"We're proud to be able to cater to those looking for the historically classic 'big day' and those adopting the newer, more pared back take on weddings. I think this will really help us support our couples in the current economic climate too."
With several thousand acres of stunning Scottish landscape, Dunglass Estate has been in the Usher family for over 100 years, originally purchased by Simon Usher's great grandfather in 1919.
"I took over as Custodian in 2009 and now live onsite with my wife and two children," Mr Usher added. Prior to this, Dunglass had predominantly been an agricultural estate with in hand and tenanted farming along with a number of property lets.
In the coming years, it was apparent to Mr. Usher that they diversify into other areas to sustain a healthy business in the future and for his children. This included implementing renewable energy schemes, holiday letting and events with Dunglass Estate hosting their first weddings in 2009 with a clear span marquee adjacent to the historical 15th Century Collegiate Church.
They noticed a significant increase in the popularity for weddings at the Estate, and as a result, an extensive renovation of the venue began in 2020. This included the development of a brand new, premium Wedding Pavilion, restoration of the characterful Stable Yard and the addition of a luxury 'tree-house' honeymoon suite which sits on an elevated platform tucked among ancient spruce trees allowing couples to relax and soak up the atmosphere in an intimate setting.
Mr Usher concluded: "We're so excited to be in a position to develop and continually improve the Estate and our offering for clients, whilst at the same time protecting our historic landscape.
"It's a fine line between diversification and over development. However, I feel we've achieved the perfect balance. The business has continued to grow and it is now a major contributor towards the overall success of Dunglass Estate, generating substantial revenue and support towards the local economy."