Eat, Sleep, Ride Community Interest Company secures £55,000 from Social Investment Scotland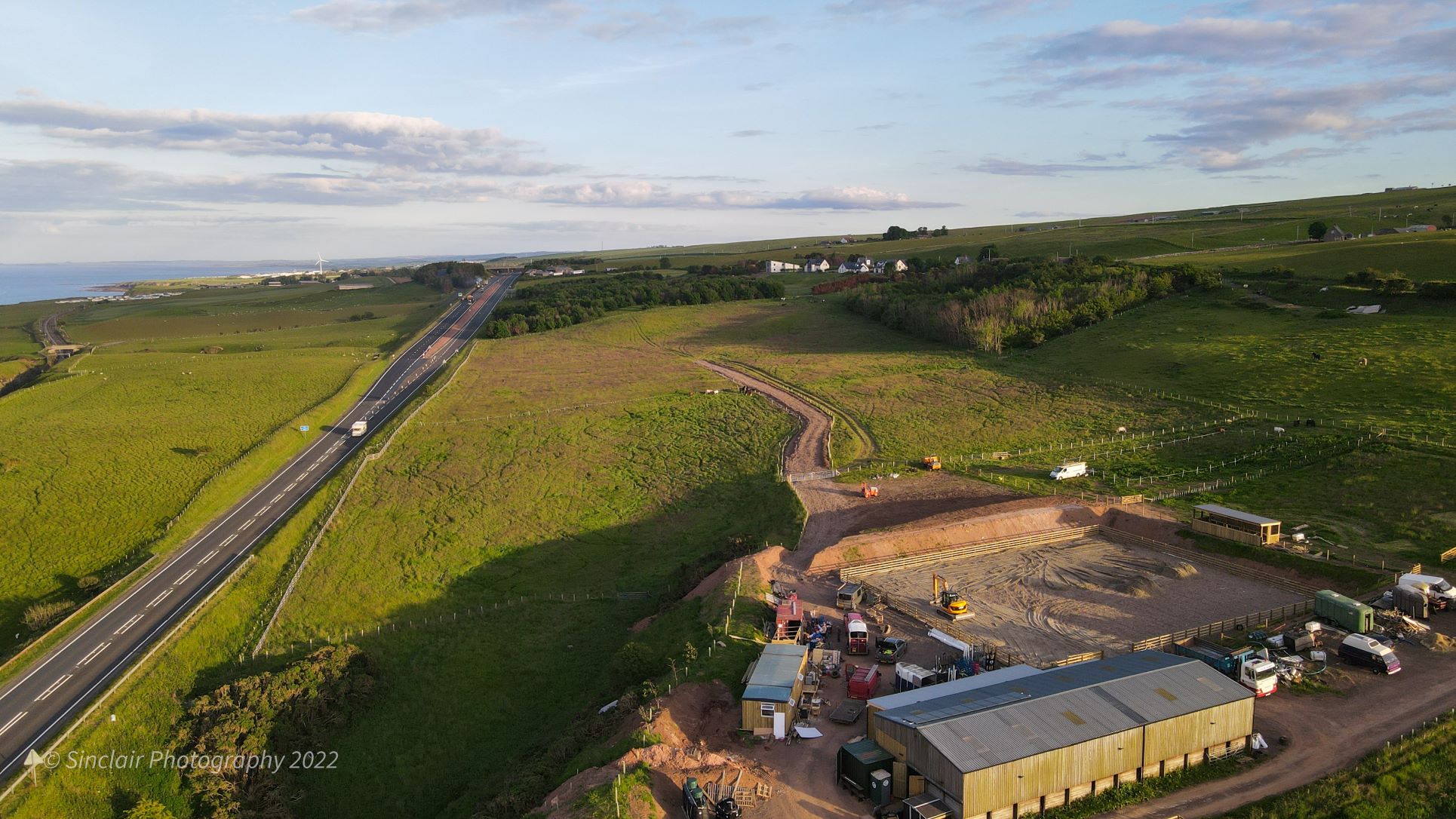 Eyemouth-based riding centre, Eat, Sleep, Ride Community Interest Company (CIC), has secured £55,000 in funding from Social Investment Scotland (SIS) to help to make the centre more environmentally friendly.
The funding package will be used by the centre to invest in eco-friendly equestrian surfaces, diversion of textiles from landfill to create field tracks, improved sewage treatment facilities and towards the purchase of reclaimed wood for the cladding of a new stand for spectators. All the improvements are designed at reducing the centre's carbon footprint.
The new sites create a sustainable, accessible space for the community to thrive emotionally and physically through nature and animal assisted interventions.
Eat Sleep Ride CIC provides educational, therapeutic and community engagement initiatives that are free or affordable to disadvantaged children, families, and individuals from a largely rural community. The centre also works with local authorities and partners to provide a safe space for children who have experienced trauma - over 70% of the beneficiaries have faced multiple barriers across many aspects of their lives or education.
Danielle McKinnon, founder of Eat, Sleep, Ride CIC, said: "We are passionate about providing access for everyone in the community to enjoy the benefits that spending time with horses can provide. Research shows that horses can help to inspire young people to reconnect with society and with themselves. Our aim is to become a wellbeing community anchor organisation for vulnerable and disadvantaged people within our local area.
"This year one of our main goals is to further our impact, by considering the planet as well as the local community. With funding from SIS we can introduce new facilities that will allow us to continue to support our local community in a more environmentally friendly way."
Chris Jamieson, head of investments at SIS, added: "Like all businesses, social enterprises are becoming increasingly aware of the environmental responsibilities that they have alongside day-to-day operations. Yet it can be challenging – particularly in terms of funding - to find the resources to focus on sustainability as well as providing support for the local community. Eat, Sleep, Ride CIC is a great example of an organisation looking towards the future, with the environment at the front of mind, as well as its core purpose in the community."