EY: Brexit uncertainty sees IPO listings slow in 2018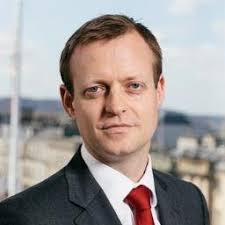 Despite having the largest listing of the year in the final quarter, UK IPO activity in 2018 fell as companies weighed up Brexit uncertainty, according to EY's latest IPO Eye report.
2018 saw a total of 79 IPOs listing in London - 44 on the Main Market and 35 on AIM - raising £9.5bn.
This compares with 95 IPOs listing in 2017 raising £12.4bn - 51 on the Main Market and 44 on AIM.
---
---
Q4 2018 alone accounted for £4.4bn in proceeds – 45 per cent of the amount raised in the whole of 2018. There were 25 IPOs - 19 on the Main Market and 6 on AIM. The 19 Main Market listings was also the highest number since Q2 2014. Total listings were slightly down on Q4 2017, which saw 30 IPOs (14 on the Main Market and 16 on AIM) raising £5.1bn.
Aston Martin was the largest IPO to list last year, raising £1.1bn of capital and three of the top four IPOs by capital raised in 2018 were backed by private equity. This was followed by Smithson Investment Trust which raised £823m, the largest proceeds ever raised by a fund in London. 2018 also saw twenty-one international companies list in London raising £3.2bn - demonstrating it remains an important market for international companies, with more international IPOs than all other major European exchanges combined.
The post-IPO performance in Q4 of those listing has been steady. First-day returns on Main Market stock were on average 7 per cent above offer price, and at the year-end 43 out of 79 companies which listed in the year were trading above their offer price.
By sector, financial services led the way in 2018, with a 53 per cent share of UK IPOs, ahead of software (11 per cent) and support services (8 per cent). Financials was also the leading sector by proceeds, accounting for 45 per cent of funds raised, ahead of automobiles (11 per cent) and software (11 per cent).
Mike Timmins, EY's IPO Leader in Scotland, said: "While 2018 witnessed a fall in IPO activity, the UK market showed resilience to volatility and geo-political uncertainty by remaining open with listings still going through in December. Consequently, the final quarter produced a stronger finish to the year than previously expected with the highest number of Main Market listings in four years which could be an indication that issuers had brought forward IPOs from 2019. This was a welcome conclusion to the year but not indicative of an uptick in the market in early 2019.
"We expect Q1 2019 to be more subdued than normal as companies await the outcome of Brexit negotiations meaning activity is likely to be weighted towards the second half of the year. Activity may be further tempered by the slowdown in Global growth that is beginning to impact markets and the wider economic outlook for 2019. We also expect pricing pressure to increase as cautious investors look to drive a hard bargain so issuers will need to have robust equity stories and be well prepared to enable them to transact.
"As ever, the right business with a robust equity story which is well-prepared for IPO is always predicted to perform well at IPO. More will be known about the possible impact of Brexit on businesses during the first quarter of this year, and from that point we would hope to see an increase in IPO activity in the UK."