EY: No full UK recovery until 2024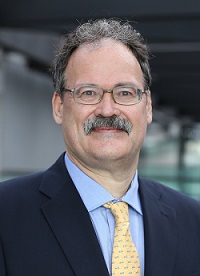 The UK economy will not recover from the current recession until 2024, according to EY's economic forecaster, the EY ITEM Club.
The EY ITEM Club has said it is "unlikely" the economy will regain its fourth quarter 2019 size until 2024.
It was revealed today that the UK economy has officially entered a recession as it suffered its biggest decline on record between April and June, according to the latest statistics from the Office for National Statistics (ONS).
Howard Archer, chief economic advisor to the EY ITEM Club, said that EY expects the economy to return to clear growth in the third quarter of this year with GDP expanding at least 12% quarter-on-quarter. He added that the economy should benefit from the reduced lockdown restrictions.
He continued: "The substantial fiscal and monetary stimulus that has been enacted should provide ongoing support to the economy. While some of the emergency fiscal measures will wind down over the coming months – such as the jobs retention scheme ending in October – the Chancellor announced further near-term stimulus measures in his Summer Statement on 8 July.
"Additionally, the Bank of England announced a further £100b of asset purchases in June which will take the stock up to £745 billion, and the EY ITEM Club suspects the Bank will announce a further dose of £100 billion in November. However, the EY ITEM Club does not expect the Bank to take interest rates below their current level of 0.10%, even though it has said it is actively reviewing the case for negative interest rates."
However, Mr Archer added: "Although the economy is expected to achieve appreciable growth in the third quarter, the EY ITEM Club suspects the rate of expansion will slow in the fourth quarter as unemployment rises following the ending of the furlough scheme in October. The EY ITEM Club believes the unemployment rate could get up to 9.0% in late-2020 or early-2021 from 3.9% in the three months to May.
"Consequently, the EY ITEM Club expects GDP to contract by 11.5% over 2020 before growing 6.5% in 2021. The recovery is likely to be limited by persistent consumer caution, higher unemployment and only slowly recovering business investment."
Mr Archer said that a downside risk to the current outlook is the possibility of a new coronavirus wave returning later in the year which would force governments to re-impose restrictions. He said: "Another downside risk is that even with the relaxation of restrictions on activity, consumers and businesses may remain cautious in their behaviour for an extended period. The scale of the possible impact of job losses and business difficulties – despite Government support – is also unknown."
On the topic of Brexit, the forecaster assumes that the UK and EU will avoid a "no deal" outcome at the end of 2020 when the Brexit transition arrangement is due to end. Mr Archer added: "However, this is not certain and the possibility of trade between the UK and the EU reverting to WTO rules from next January is another risk to the 2021 outlook."