EY: Scotland's population slowdown threatens future growth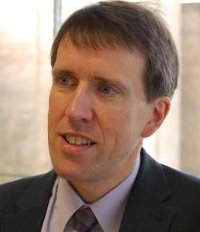 The Scottish economy is predicted to grow by 0.8% GVA in 2020 and subsequently narrow the growth gap between Scotland and the UK by 2022, according to the EY Scottish ITEM Club 2020 Forecast published today.
The report shows the Scottish economy grew in 2019 by 0.9% GVA and will continue to do so in 2020 (0.8% GVA). While it is expected to trail UK economic growth, 1.4% GVA in 2019 and 1.2% GVA in 2020, the growth gap between the two will decrease year-on-year from 0.5% GVA in 2019 through to 0.2% GVA in 2022.
Consumer spending in Scotland is expected to grow by just 0.4% in real terms this year. While this will be aided by 0.8% in real terms growth in personal disposable incomes, consumer spending is predicted to be held back later in the year as caution increases when nearing the deadline for the EU transition period.
Private services, which make up more than half of the Scottish economy, will continue to drive growth across the country by accounting for more than two-thirds of Scotland's total GVA growth in 2020. The sub-sector; professional, scientific and technical activities will make the largest contribution – 20% of total growth.
Mark Gregory, EY's UK chief economist, said: "This will be a pivotal year for the Scottish and UK economies following the decisive outcome of the General Election in December. Global economic growth is slowing, further complicated by Coronavirus, and trade negotiations are ongoing, but uncertainty is beginning to show signs of easing and there has been an uptick of sentiment. It is unclear whether this will transform into sustainable growth activity across Scotland and the UK."
Ally Scott, managing partner for EY Scotland, added: "At a time of unprecedented global, economic challenges and prolonged political uncertainty it is encouraging to see continued growth in the Scottish economy. Of significance, is the strength of Scotland's private services sector. This is an area where we expect to see an additional boost to the economy in the early stages of this year as the political environment becomes more stable.
"We've identified private businesses as a key growth area in Scotland and have invested resources to ensure we have the skillsets and capacity to proactively support family-owned, start-up, scale-up, entrepreneurial and private equity companies with ambitions to grow."
The EY Scottish ITEM Club 2020 Forecast shows a decline in the working age population, both through natural change and lower migration. In terms of working-age migration this is predicted to decrease by 70% between 2018 and 2020.
The situation is intensified by this report's forecast that Scotland's total population will peak earlier than previously anticipated, in 2021 at nearly 5.45 million.
While the geographic imbalances between the North and South of England are set to widen over the next three years, as outlined earlier this week in EY's Regional Economic Forecast, Scotland's economic growth is more geographically balanced.
GVA growth in four out of Scotland's seven city regions is predicted to grow at a faster pace annually in the period 2020-2023 compared with 2016-2019 (Aberdeen, Dundee, Glasgow and Perth & Kinross).
While growth levels in Edinburgh and Stirling are forecast to ease in the next three years, Edinburgh is expected to be the strongest performing Scottish city and Stirling will rank in third place.
Edinburgh, Glasgow and Stirling, with an annual growth of 1.9% GVA, 1.7% GVA and 1.6% GVA respectively between 2020 and 2024, are all predicted to perform above the Scottish average pace of growth. Scotland's two biggest cities are also set to grow faster than the UK annual average (1.6%) for the same time period.
Six cities are expected to experience an increase in employment annually with only Aberdeen narrowly missing growth at -0.1% per year from 2020-2024. A common area of GVA growth to all seven cities is predicted to be professional, scientific and technical activities, a sub-sector of private services.