Female entrepreneurs believe Covid-19 has intensified gender inequality and bias in business
Two-thirds of female entrepreneurs feel the pandemic has worsened gender inequality and bias in business, according to new research by Simply Business, a small business insurance providers.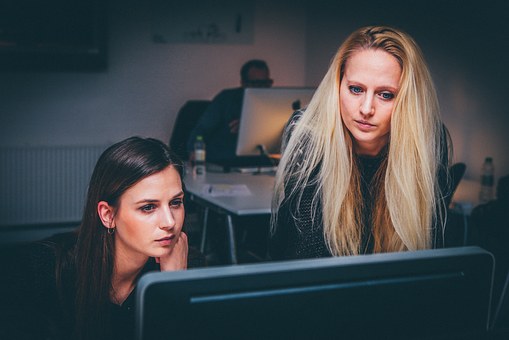 Nearly half (47%) of female entrepreneurs have had to take on more family responsibilities during the pandemic, as one in ten (11%) say they've had to put their business plans on hold.
The study also revealed that one in three (32%) female entrepreneurs have experienced sexism as a business owner, while one in five (19%) have experienced gender inequity and unequal access to opportunities.
---
---
With over a third (34%) of female entrepreneurs claiming juggling childcare and family responsibilities is one of the greatest challenges when it comes to running a business, it's more important than ever for female leaders in the industry to get the support and advice they need to excel and get the opportunity to network with other business owners.
Ronnie, runs a high street tech repair store in Beaconsfield: "Being a mum of three and owning a new business during Covid has been one of the hardest challenges I've ever undertaken. I do not normally give up too easily, but this took everything in me to push through. The support and advice from the government wasn't the best, I was able to get some help from local councils, but more support was needed."
The Apprentice star Baroness Karren Brady, who is also an ambassador for Simply Business, commented: "The level of gender bias and inequality within business, particularly within the small business landscape, is astounding. Sexism and bias, whether conscious or unconscious, will erode confidence over time and lead to unequal opportunities. It's vital we challenge sexism and bias, and equip female entrepreneurs with the tools, access and confidence to overcome these obstacles. We need to inspire women into business, not bring them down.
"We need to harness the talents, ambitions and drive of women, at any business, big or small. I'm proud to partner with Simply Business to shine a light on sexism and bias in business - it's an ongoing challenge we need to resolve. Supporting and mentoring one female entrepreneur, and giving them the skills and tools they need to flourish, is a positive step forward in this journey."
Bea Montoya, chief operating officer at Simply Business, added: "The pandemic has been tough on everyone, with few being hit harder than the nation's small business owners – and that's especially true for women who run their own business.
"From trading restrictions to staff shortages, the challenges of running a small business over the last two years have been relentless. But for those also juggling parenting, childcare and home-schooling, those challenges have been intensified. Almost half of female entrepreneurs have had to take on more family responsibilities during the pandemic, leading to one in 10 putting their business on hold entirely.
"Small businesses are crucial to the UK economy and will prove pivotal to our economic recovery from the pandemic. We're thrilled to offer one female business owner the opportunity to receive an exclusive, one-on-one mentoring session with Karren. We know a hugely positive impact awaits, with Karren helping to support and guide a lucky entrepreneur through the next phase of their business journey."