Financial worries rise with cost of living crisis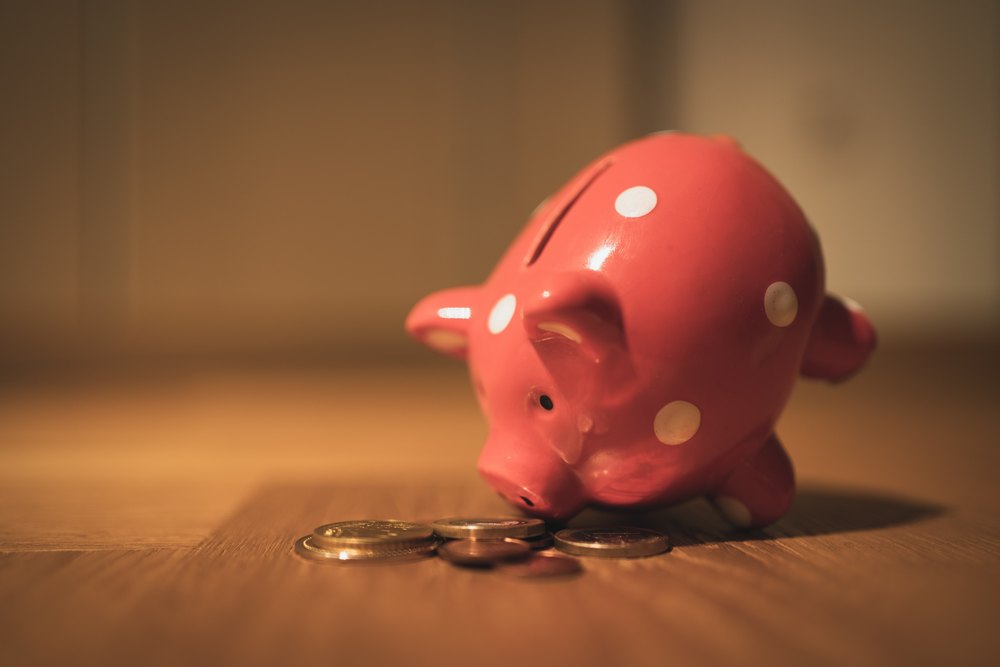 Increases in the cost of living have led to more financial difficulties with 85% of surveyed individuals having said they are worried about their personal finances and, some are expecting to save less or stop saving at all towards their short and long-term savings goals, or are cancelling or delaying planned expenditure.
TSB's Money Confidence Barometer, a survey of nearly 700 individuals from Scotland and an additional 5,000 across the UK, measured individuals' confidence in their financial outlook across a range of different scenarios during June 2022.
Of those cutting back on large expenditures in the previous / next six months due to the increase in cost of living, 39% will go without a holiday this year, while 33% will not be able to make home improvements (e.g. a new kitchen, carpets, roof)
Over half (54%) of those who were saving for a deposit on a flat or house say they have decreased or stopped saving for this in response to the increases in the cost of living
21% of those who were saving for a specific purchase such as a wedding, car or holiday say they have decreased or stopped saving for these
Over half (53%) of respondents are either very worried (25%) or fairly worried (28%) about not being able to save enough for retirement.
The report indicates that many people are worried in managing their finances. Around half are worried about rising fuel and energy costs (49%), while 23% are worried about paying for household groceries.
---
---
With the crisis expected to continue and potentially worsen into the autumn, nearly one-fifth of Scots (17%) say that, in the last six months, they have fallen behind or missed payments for credit commitments or domestic bills for three or more months.
For those who are worried about some aspect of their personal finances, this is already having a negative impact on their wellbeing, with 37% who say money worries are negatively impacting their mental health and 23% who say it is negatively impacting their sleep.
Against this backdrop, many of these Scots are taking action where they can in order to cover their household's rising outgoings over the last six months. The most common way cited to do this is by reducing household spending (42%).
Although the majority of respondents (81%) are currently putting money aside for something or are paying off debts or a mortgage (see footnote1), for those who have taken more money out of savings or investments over the past six months than they have put in, many are dipping into these savings or investments to cover the increased cost-of-living (54%). A similar proportion of people have taken out more money from their savings than they put in over the past six months, as did during lockdown (20% vs 18%).
Many have already taken out new or additional debt, or plan to take out more in the next six months (27%), and of those taking out new or additional debt, one-in-four (24%) who plan to do so will be using it to pay for household bills (e.g. rent, mortgage, council tax, electricity/gas, insurance, etc.), or to pay for groceries (25%), and around one-in-five to pay off other debts (18%).
Analysis of TSB's own customer debit card spending data* (all customers across the UK) shows that since June 2021:
Spending on gas and electricity has risen by 54%, ahead of the upcoming energy cap increase in October
Spending on fuel has increased by 12%, following rising prices
Spending on groceries has decreased by 2%, as shoppers shift spend towards lower price supermarkets or shop less frequently
Spending on clothing decreased by 2%, while home and DIY decreased by 6%, as customers cut back on non-essentials where they can.
The Barometer research also shows that around a quarter (26%) would look to a spouse or partner for advice about their finances, while a quarter would look to their bank (26%) or an independent adviser (26%).
Carol Anderson, branch banking director at TSB, said: "This research exposes the emerging gap between resilient households, with healthy rainy-day savings built up during the pandemic, and those with no savings who are struggling to get by.
"For those who are feeling worried about the cost-of-living, it's important to speak to someone that you trust. We've seen TSB customers coming to us for support and we're holding around 5,000 customer meetings every week to help them manage their money and feel more confident about their plans."