FinTech focus groups set up to support FinTech Scotland Roadmap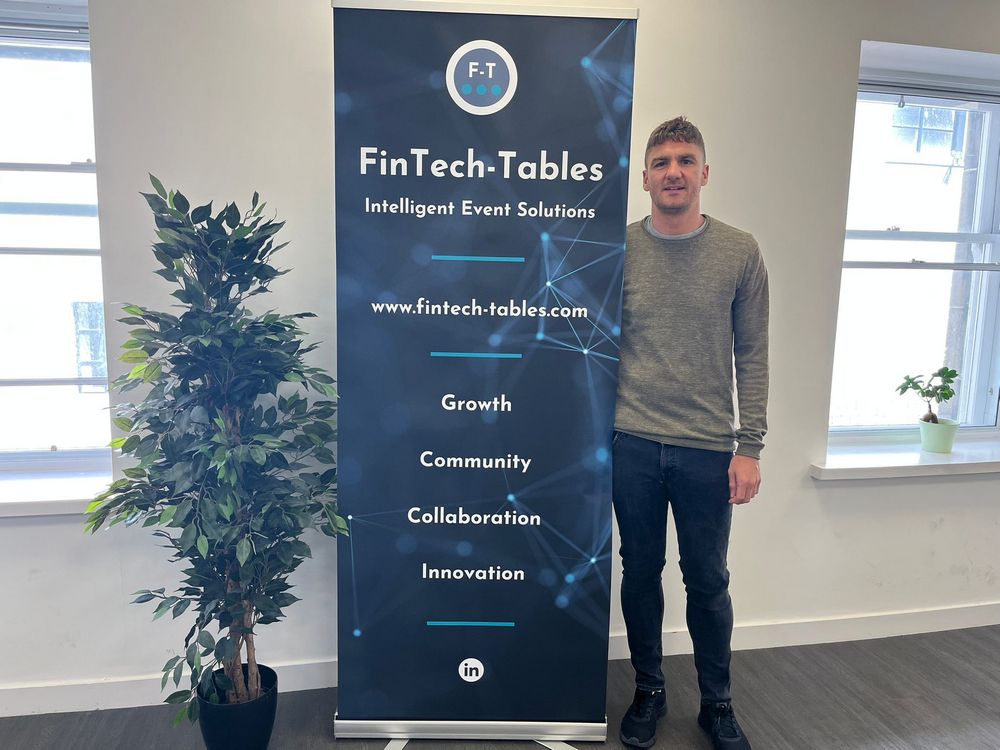 A new fintech event series has been announced which is focused on collaboration and stakeholder engagement to support the development and delivery of the recently published FinTech Scotland Research and Innovation Roadmap.
The financial services industry contributes £132 billion to the UK economy each year and research and innovation will play a fundamental role in shaping the future of finance. Fintech is already a rising force in Scotland, with over 200 fintech businesses, driving growing levels of investment and creating exciting and interesting high value jobs.
Embracing this growing potential, the R&I Roadmap sets out the foundations to do more. The overarching aims of the Roadmap are the creation of over 20,000 new fintech related jobs and an increase in economic value from £598 million to more than £2bn - over the next 10 years.
---
---
The newly launched FinTech Research and Innovation Event Series 2022-23, is created by FinTech-Tables with the support of FinTech Scotland and law firm Pinsent Masons.
The events will provide a platform for discussion that will continue to support an industry-led approach to research, innovation and impact across the four key pillars of the roadmap; financial regulation, payments & transactions, climate finance, and open finance data. The series will see key contributors meeting to discuss actions outlined against each theme in a series of industry roundtables and panel discussions.
The event series is already attracting a lot of support, with speakers confirmed from a number of organisations for the opening event in September this year, including Pinsent Masons, Autorek and the University of Strathclyde, where a panel of experts will convene to consider role of technology and data in financial regulation.
Fintech Scotland chief executive, Nicola Anderson, said: "This Roadmap event series continues to show the demand and ambition across Scotland to play a leading role in the shaping the future of fintech innovation, and enable the future of finance that will serve the needs of citizens and businesses as we continue to see the digital economy grow and emerge.
"Fintech innovation in Scotland is already demonstrating a future that can drive better outcomes for us all. By building more collaboration and embracing our strengths, in innovation, finance, and technology, we will continue to play a leading role in advancing finance across the world."
Yvonne Dunn, partner leading the financial services technology practice at Pinsent Masons, commented: "As Fintech continues to develop and advance it is disrupting global financial markets, but much needs to be done for it to affect genuine change.
"Put simply, innovation in technology combined with adapting attitudes and behaviours across society will be a catalyst to drive meaningful change. As we look across the international landscape, Scotland will play a vital role in advancing Fintech given its financial heritage, strength of its universities and an ingrained culture of entrepreneurialism.
"The FinTech Scotland cluster is a demonstration of what can happen through collective action. This roadmap event series gives us a forum to move in the right direction and genuinely propel Fintech into a new era of innovation."
Ian Davey, founder of Fintech-Tables, said: "FinTech in Scotland is a movement and what makes this sector unique is the willingness and desire of the entire ecosystem to come together and work for the greater good of the cluster and people in Scotland as a whole.
"This first of its kind event series will provide a platform for engagement around the FinTech Scotland Research & Innovation Roadmap and an opportunity for the industry to take action as a group to help shape the future of Fintech in Scotland through collaboration, innovation and inclusion"