Former Whyte & Mackay chief Michael Lunn passes away at the age of 80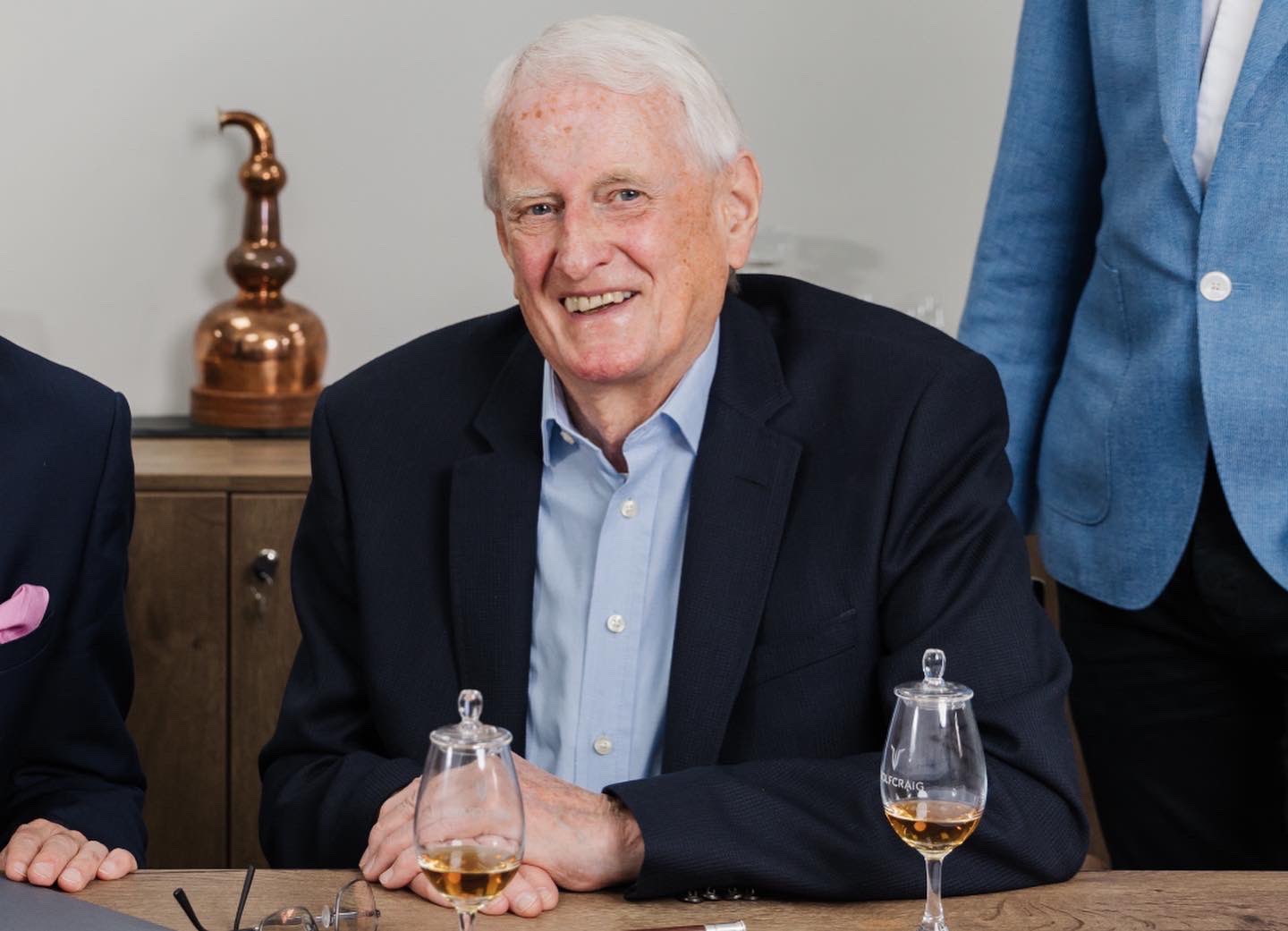 Businessman, founding partner of Wolfcraig Distillers and former Whyte & Mackay chief Michael Lunn has passed away at the age of 80 following a short illness.
Mr Lunn worked up until the day before he passed away at Wolfcraig Distillers, the company he founded with business partner John Moore, master blenders Richard Paterson and Ian Macmillan, and son Jamie Lunn.
Prior to that he was with Whyte & Mackay for 17 years until 1995, in several positions including chairman and chief executive. Afterwards, Mr Lunn held a number of senior management positions at the NHS, Paramount, Unwins Wine Group, Bernard Matthew Farms, Scottish Enterprise, and Tiso.
---
---
It was in 2020 that he joined the founding team of Wolfcraig Distillers and reunited with Mr Paterson — a former Whyte & Mackay colleague,
Mr Paterson said: "We met back in 1978, when he was Whyte & Mackay's marketing director. He was young, energetic, and full of drive with a relentless passion to succeed, determined to make his mark.
"This attitude would never leave him. It is truly remarkable that even in his 80th year he was able to join us for our weekly board meeting in his final days; his passionate drive was still very much in evidence.
"Michael was clearly still a man on a mission to bring the same success to Wolfcraig as he had done for the brands of Whyte & Mackay. He will be greatly missed, but his spirit will always be with us."
Mr Lunn's son Jamie said: "The fact that my dad was in the boardroom room right up until the day before he passed showed his passion and desire to help make the Wolfcraig vision a reality. His expertise, kindness and sharp wit will be greatly missed by the whole team.
"He always made time to speak to everybody collectively and individually and always offered his support. I will miss our Thursday board meetings, but will miss him more deeply on a personal level.
"We will continue to push the business forward and make our vision a reality. Thank you for everything, dad".
Mr Lunn is survived by his wife Jennifer, his children; Stuart, Victoria, Jamie and Alex, along with his 10 grandchildren — Yahoo! reports.