Four Scottish 5G innovators win slice of £430k fund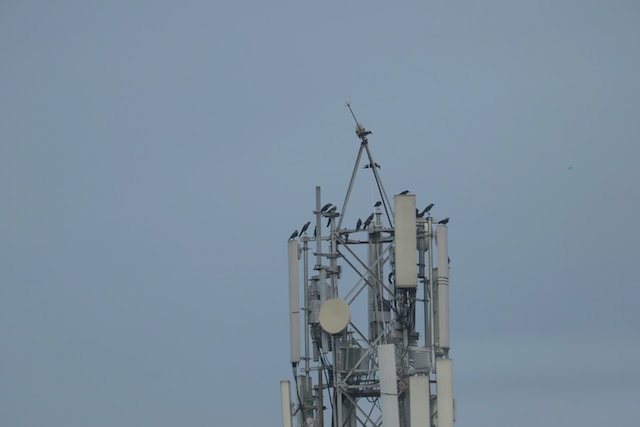 Four firms from Tayside and Fife have won a share of over £400,000 in funding to use in development of projects using 5G technology.
The Tay5G challenge fund is a collaborative initiative under the Tay Cities Region Deal, in partnership with the Scotland 5G Centre and industry stakeholders.
The funding initiative, backed by £430,000 from the Scottish Government as part of its broader £2 million investment in Tay5G, aims to fast-track 5G-enabled innovations across various sectors.
The winners of the challenge are Digiflec, Neutral Wireless working with QTV, James Hutton Ltd and Scotland Re:Design.
---
---
The fund attracted extensive interest and the winners, chosen from a wide range of great ideas, represent a diverse range of innovation. Supported by the adoption of 5G technology, these projects aim to bring about advancements in fashion, agritech, smart cities, and broadcasting, driving economic growth, and delivering tangible benefits to businesses and communities in Scotland and beyond.
Digiflec, a technology company, has been selected for their smart cities, digital twins and Internet of Things (IoT) project. By harnessing the power of 5G connectivity, Digiflec aims to create smart city solutions that improve the quality of life for residents and enhance urban infrastructure efficiency. Their project includes the development of smart, real-time traffic and people monitoring and management systems. Digiflec's innovative approach to smart city development promises to make a significant impact by improving urban living and sustainability.
James Hutton Ltd is the commercial arm of the James Hutton Institute, an agriculture and agritech research organisation. The company has secured funding for 'groundbreaking' innovation. Leveraging 5G technology, their project aims to enhance precision in farming practices, increase crop yield and quality, and support sustainable agriculture. By deploying sensor networks, adding automation, and utilising real-time data analytics, the company aims to provide farmers with valuable insights and recommendations to optimise farming operations, reduce resource consumption, and improve overall productivity. These techniques have the potential to revolutionise agricultural practice and contribute to a more efficient and socially responsible food production system.
Neutral Wireless, a sustainable mobile wireless technology company, is working in partnership with broadcasting company QTV. They have won funding for their project focused on improving broadcasting capabilities. Leveraging 5G technology, they aim to further enhance broadcasting infrastructure that supports high-quality, low-latency live streaming and remote production. This will enable broadcasters to deliver immersive and engaging content to viewers, regardless of their location. By embracing 5G capabilities, their work will help to ensure a seamless viewing experience for audiences.
Scotland Re:Design has been awarded funding for their immersive experience fashion project, which merges the worlds of fashion, textiles and technology. Combining virtual reality, augmented reality, and 5G connectivity, Scotland Re:Design will work with designers to create interactive fashion experiences that allow customers to virtually try before buying. This concept has the potential to revolutionise the textiles and retail sectors, contribute to reducing waste and provide unique shopping experiences to consumers.
Tay5G and the Scotland 5G Centre continue to encourage and support the development of innovative 5G projects, fostering Scotland's position as a leader in technological advancements. By embracing the opportunities presented by 5G, Scotland is set to unlock new possibilities and create a brighter future for its industries and citizens.
Scottish Government Wellbeing Economy Secretary Neil Gray said: "I congratulate the winners on their innovative use of 5G technology, which promises to improve quality of life and drive sustainable economic growth within the Tay region.
"From improved farming to smarter city planning, broadcasting advances to virtual try before you buy fashion, these winning projects demonstrate the enormous variety of uses for this cutting edge 5G technology.
"The Scottish Government invested £2m in Tay5G through the Tay Cities Region Deal and is working to ensure our substantial investments in Scotland's digital infrastructure make the maximum impact on lives and livelihoods."
Dundee City Council's fair work, economic growth and infrastructure convener, councillor Steven Rome, said: "The Tay5G Challenge Fund was designed to help the Tay city region growth sectors embrace 5G networks and enhance their business by optimising processes, increasing capability through to enabling new products and services.
"The winners have certainly risen to the task. Each project represents genuine innovation with the power to harness the latest connectivity technology and transform sectors of the economy from fashion to farming. They all have real potential, and I look forward to seeing how they develop going forward."
The Scotland 5G Centre said: "The Scotland 5G Centre's (S5GC) Dundee hub is pleased to be a partner of the Tay5G in this Innovation Challenge.
"As a purpose built 5G testbed location invested in the region, and at the heart of the technological innovation ecosystem, S5GC supports research and development on enabling technologies for applications where 5G connectivity plays a key role in transforming key industries.
"We are looking forward to supporting the winners alongside the process in this unique opportunity the region is offering."