French Duncan: Debenhams administration is just latest evidence of a floundering retail sector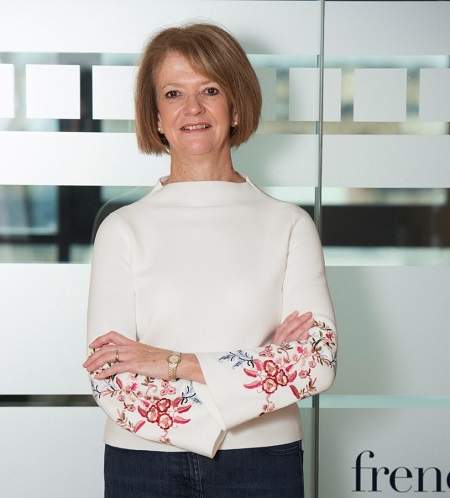 Debenhams' administration is simply the latest sign of longstanding problems within the retail sector, according to accountants and business advisers French Duncan LLP.
Debenhams was this week taken over by its lenders as part of an administration process after the store chain rejected two last-ditch takeover offers from Sports Direct owner and major shareholder Mike Ashley.
Under Tuesday's deal, all stores will remain open for now, although some have been earmarked for closure.
---
---
Debenhams is the biggest department store chain in the UK, with about 25,000 people employed across 166 stores, but Eileen Blackburn, head of restructuring and debt advisory at French Duncan, says the figures painting the current picture on Scotland's high streets make clear that Debenhams' current situation is simply the latest in a long line of businesses which have been squeezed into insolvency.
Ms Blackburn believes that landlords and councils have not caught up with the changing reality of the retail marketplace which she says is being crippled by inflexible, long term rents coupled with punitive business taxes imposed by cash strapped councils, all of which are resulting in many large and small firms having to call it a day on the High Street.
In Scotland 615 Scottish retailers have gone through a formal insolvency procedure and gone bust over the last ten years which is the equivalent of 1.2 retailers a week over 520 weeks.
Ms Blackburn said: "The Debenhams administration will not have come as a surprise to many who work with retailers on a regular basis. The same issues arise constantly about landlords with long term rents who refuse to budge on price regardless of the market conditions. Councils which have had budget cuts are now transferring their deficits on to the High Street to maintain services. At some point something has to give and, unfortunately, all too often it is the beleaguered retailer who is suffering."
"Debenhams branches across Scotland are currently paying around £5m in business rates to various councils with half of this being paid to Glasgow City Council. If landlords and councils continue to be inflexible in their treatment of High Street retailers, then there is every likelihood that revenues will fall further among local authorities. Would the answer then be to further increase business rates?"
Eileen continued: "Everyone knows about changing shopping habits, the dramatic growth in the popularity of online buying which have eroded the popularity of the High Street. But the other main factors are the costs involved in operating a bricks and mortar premises. It is important to remember that while retailers are suffering, casual dining is going the same way with record numbers of closures and obviously online competition plays less of a part in these businesses."
Eileen added: "I think that we need to see cooperation and debate about how to ensure we still have a lively and viable High Street in our towns and cities in the coming years. The way things are going at present it seems highly unlikely that this will be the case if something isn't done soon."