French Duncan announces Edinburgh appointments after £250k office refurbishment
Accountancy and business advisory firm French Duncan LLP has announced a series of appointments in its Edinburgh office following a £250,000 refurbishment.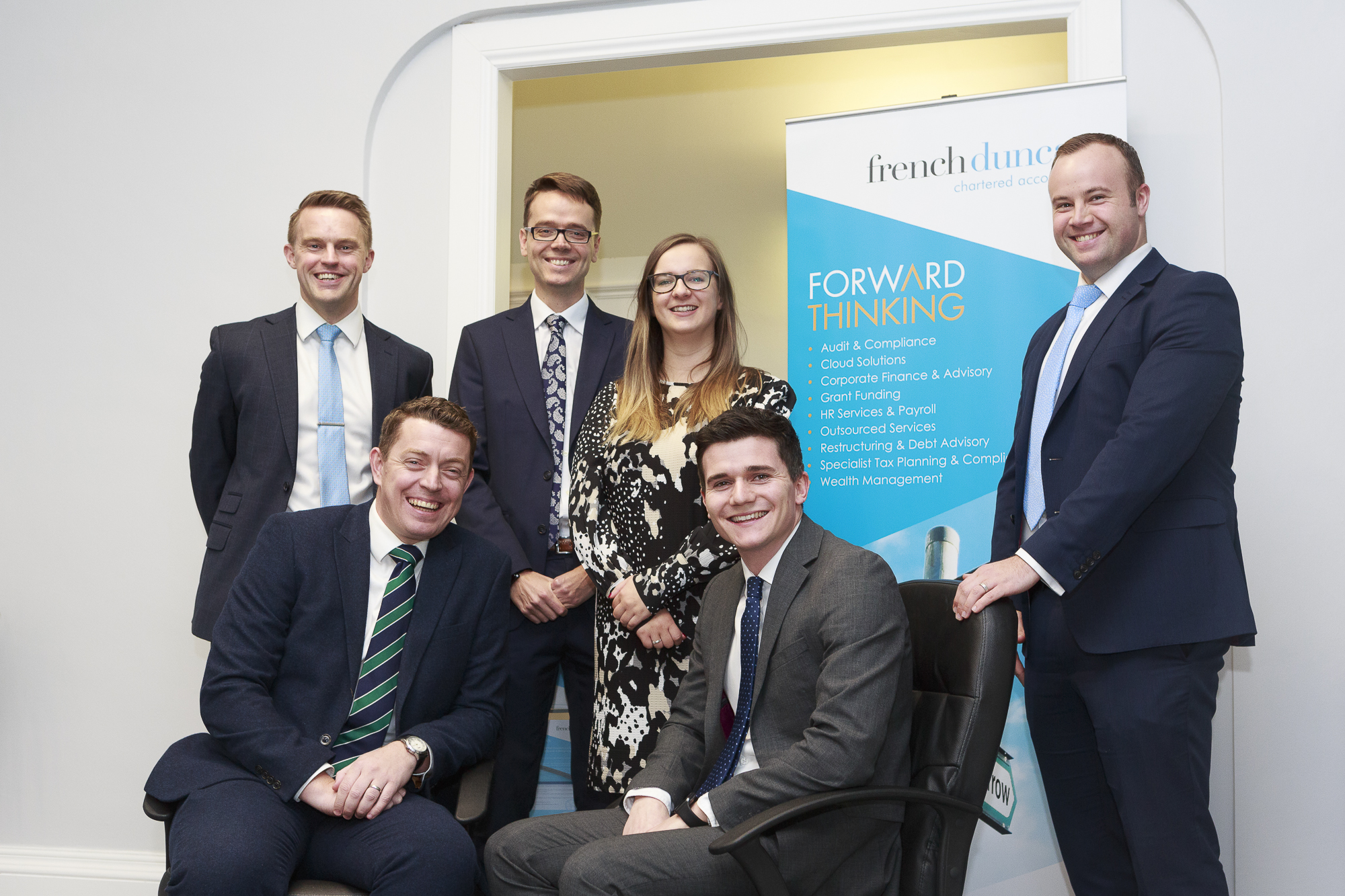 The firm has appointed Stephen Oates as a director in the tax team, supported by assistant manager Jen Kinnear, and chartered financial planner Andrew Reynolds as head of the wealth management team.
Senior manager Marc Vosilius has moved from corporate advisory to lead the entrepreneurial services team, while Gregor Steedman has been promoted to assistant manager in the corporate advisory team.
Graeme Davies was recently appointed as marketing director.
Eileen Blackburn, head of the Edinburgh office, said: "The firm is growing across Scotland and our Edinburgh office has long been a key part of this development. Ensuring that our clients have the best staff available providing the best service is at the core of French Duncan.
"The Edinburgh office is an integral part of the expansion of the firm and these appointments indicate our commitment to growing this office along with the rest of the firm."
Graeme Finnie, managing partner of French Duncan, added: "There can be little doubt that accountancy, like all businesses, is currently facing a transformation due to technological innovation.
"Our current investment in people, in technology and in space highlights our ambition to lead the accountancy sector by expanding our services and capabilities to encompass and deliver on the growing demands from clients and from the business community."