Fresh-Jet Catering moves into employee ownership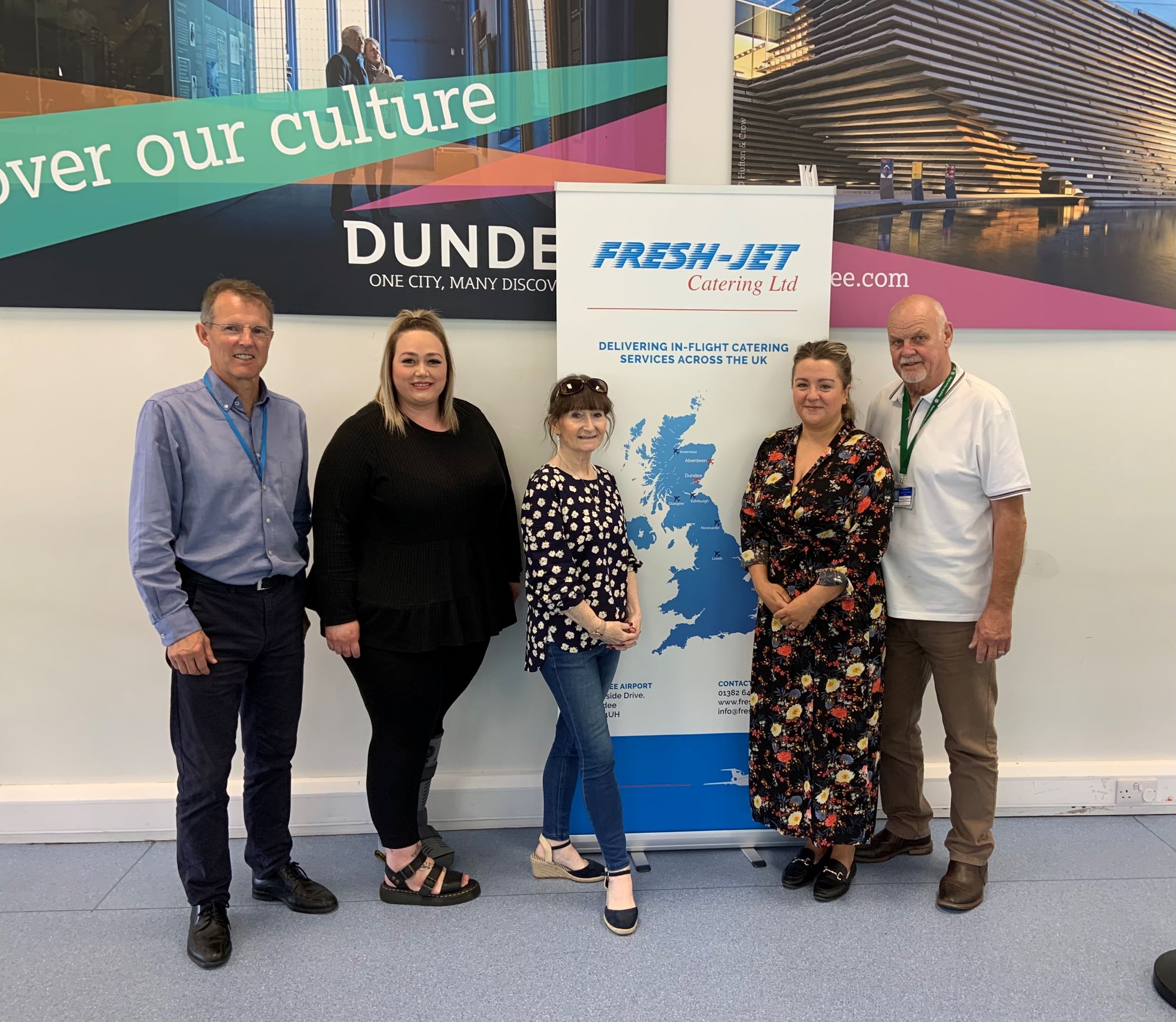 Dundee and Aberdeen-based Fresh-Jet Catering Ltd, an inflight-catering firm, has moved into employee ownership.
Fresh-Jet launched from Dundee in 2007 and has grown revenues to £2.7 million a year working with names which include many of the top airlines. Now its 37-strong team have become the latest to benefit from being part of an employee-owned company, a move that secures the future direction for years to come.
The team covers operations spanning ten airports across Scotland, North of England, Northern Ireland and the Isle of Man, including airside services for major hubs at Edinburgh, Glasgow, Aberdeen, Inverness and Dundee.
---
---
John Hume, founder and group managing director, said: "I'm very proud of what we have created at Fresh-Jet. I could have sold to one of the major players in our sector, but I couldn't do that to the great team I have. We might not all be related but we are very much a family business.
"There is no party better placed to take Fresh-Jet into the future than the people who made it the success it is today. We put our customers first and I have every confidence that the service we are renowned for will continue. Fresh-Jet is in safe hands."
Mr Hume, a successful serial entrepreneur who has started, built and sold several businesses as going concerns in the past, was determined to do something different with Fresh-Jet out of loyalty to his current staff – many of whom have been with him for many years including some from previous businesses that he owned.
He was aware that a sale to a third party might jeopardise the local workforce and sought out a succession strategy that secured the future of the business and protected the staff who work in the company's other locations, while ensuring the continued success and growth of the business.
Despite the significant challenges brought by the global Coronavirus pandemic, Mr Hume has now completed the transfer of his entire shareholding to an Employee Ownership Trust (EOT). The Trust will hold the shares on behalf of the employees.
Mr Hume consulted staff before he decided to make the move and after being assured that they were all fully on board, his first port of call was his trusted accountant, Graham McLelland at FourM. He added: "A sale to an EOT made perfect sense for John and for Fresh-Jet. It's a great business, with a loyal team. We are certainly seeing a lot of interest from our clients in exploring the EOT as a succession plan."
Chris Byrne and Neil McWilliam from Thorntons Law were the legal advisors on the transaction.
Chris Byrne said: "We were delighted to work with Fresh-jet on their move to employee ownership. John demonstrated vision in taking this route for his business and the employee ownership model continues to attract a lot of interest in terms of a succession plan for business owners. We have worked on a number of employee ownership transitions over the past few years now and it is great to see the future of another local business secured in Dundee."
Employee ownership specialist, Carole Leslie of Ownership Associates, provided expert advice on the transaction. She commented: "It is a real privilege to work with Fresh-Jet on this project.
"Dundee and Tayside is fast becoming a focus for employee-owned companies with Kilmac,ICS2, Altar, Star-Dundee and Bentleys all making the move to employee-ownership in recent years."