FSB: Figures show Scottish grant funding slowing further
The Federation of Small Businesses (FSB) in Scotland has highlighted that figures released by the Scottish Government have revealed that the volume of cash reaching firms is slowing further than already highlighted last week.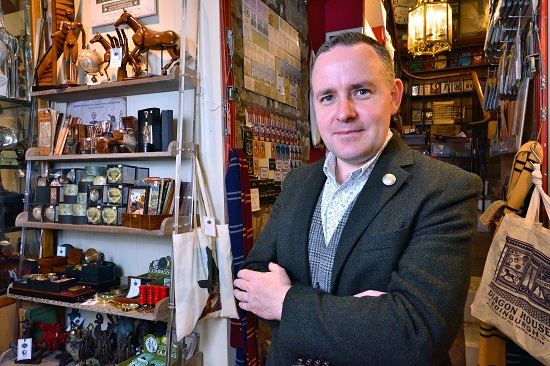 The Scottish Government has released figures showing that over 59,000 coronavirus grants, worth £679 million, have been distributed to Scottish businesses.
The figures highlighted that at close of business on 12th May 2020, local authorities in Scotland reported that over 78,000 applications have been received for the Small Business Grant Scheme and the Retail, Hospitality and Leisure Business Grant Scheme across Scotland.
However, the statistics show that the volume of cash reaching firms has slowed further still with £58million being distributed between 5 May and 12 May. By comparison, £95 million was dispersed between 28 April and 4 May, and £138 million between 21 April and 27 April. Local authorities have received around 79,000 grant applications in total, and had received 74,000 grant applications at the end of April.
The Federation of Small Businesses (FSB) in Scotland has requested a meeting with Ministers to discuss how to clear any backlog.
Official documents show the Scottish Government has earmarked £1.2 billion of budget for this grants schemes, which sees firms receive grants of £10,000 or £25,000 and additional grants for operators with multiple properties.
In addition, FSB in Scotland has urged Ministers to expand the grants scheme to cover indirect rate payers, such as firms that operate from shared offices or indoor markets. The Northern Ireland Executive and the UK Government recently tweaked their grants programmes to cover these types of operator.
Welcoming the government figures, David Lonsdale, director of the Scottish Retail Consortium, said: "These grants provide very welcome and much needed urgent financial assistance for retailers operating smaller premises, particularly those with shops yet to emerge from hibernation. Thankfully the scheme has been extended, and now allows retailers with more than one shop to apply for further grant assistance for second and subsequent properties. This provides a vital shot in the arm for Scotland's high streets which have been left reeling by coronavirus.
"For all of the valuable and essential support on offer from government, what our members want most of all is to get back to trading, looking after customers and providing the goods and services we all need and want.
"Retailers of all sizes and formats are working hard to get ready to re-open safely, whenever Ministers permit, drawing on the experience and expertise of our members in pharmacy and grocery and putting in place social distancing and hygiene measures to protect customers and staff. What is needed now is not only visibility on Scotland's route out of lockdown but a sense of the likely sequencing and timeframes of any phased re-opening of shops."
Andrew McRae, FSB's Scotland policy chair, added: "The most important thing is that money continues to reach Scottish smaller firms. But today's statistics suggest that grants aren't being processed as quickly as they once were, and likely thousands of applications are weeks old. We want to talk to Ministers about how the Scottish Government can work with councils to clear the outstanding paperwork.
"FSB wants to see Ministers expand the scheme to cover indirect ratepayers. And we'd like to see help for vehicle and home-based firms too. It looks likely now that there should be money available to make at least some of these changes. These types of businesses are facing similar difficulties to those that have already received help.
"We remain concerned that some businesses that could be due a grant simply don't understand that help is available. We need new action to promote the scheme and other business support to hard-to-reach businesses like migrant entrepreneurs."
Today, Scottish Borders Council reported that it has processed over 2,000 payments worth over £22.4 million for local firms who have applied to the Business Support Fund. The council highlighted that a total of 46 applications to the Newly Self Employed Hardship Fund have also been approved and the payments of £2,000 each processed.
Read all of our articles relating to COVID-19 here.