FSB poses small firms' questions to politicians ahead of Scottish election
Scotland's political leaders have been quizzed by the Federation of Small Businesses (FSB) about their plans for getting Scotland's local and independent businesses back on their feet.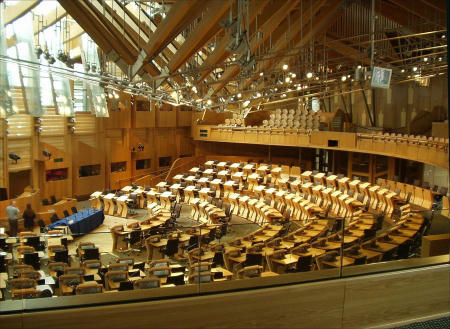 In a series of video interviews conducted by journalist Clare English with Willie Rennie, Douglas Ross, Anas Sarwar, Lorna Slater, and Nicola Sturgeon, the Holyrood hopefuls are probed on issues raised by FSB's membership.
The political heavyweights are asked about detailed subjects like public procurement, coronavirus grant support, economic recovery and business rates.
Andrew McRae, FSB's Scotland policy chair, said: "As Scotland's proud champion of local and independent firms, it was great to hear from our political leaders about their plans for getting smaller businesses back on their feet. These incisive interviews should help give those that work for themselves some more of the information they need ahead of the polls."
During the interview, the politicians were also asked to reveal which sort of business they would like to start in a life after politics.
Douglas Ross said he'd like to supply baked goods like scones to the hospitality industry, Anas Sarwar suggested he'd like to establish an international political campaign group, and Willie Rennie said he'd like to open a corner shop or environmental charity. Bibliophile Nicola Sturgeon said she'd like to establish a bookshop, while Lorna Slater said she already had a plan to set up an aerial training venue for circus arts.
Andrew McRae added: "If any of our political leaders do decide to go into, or back into, business after they've hung up their rosette for the last time, we'd be pleased to welcome them as members of FSB and support them at every turn."
All of the videos can be found here.