Glasgow tech entrepreneurs win £50k funding for space startup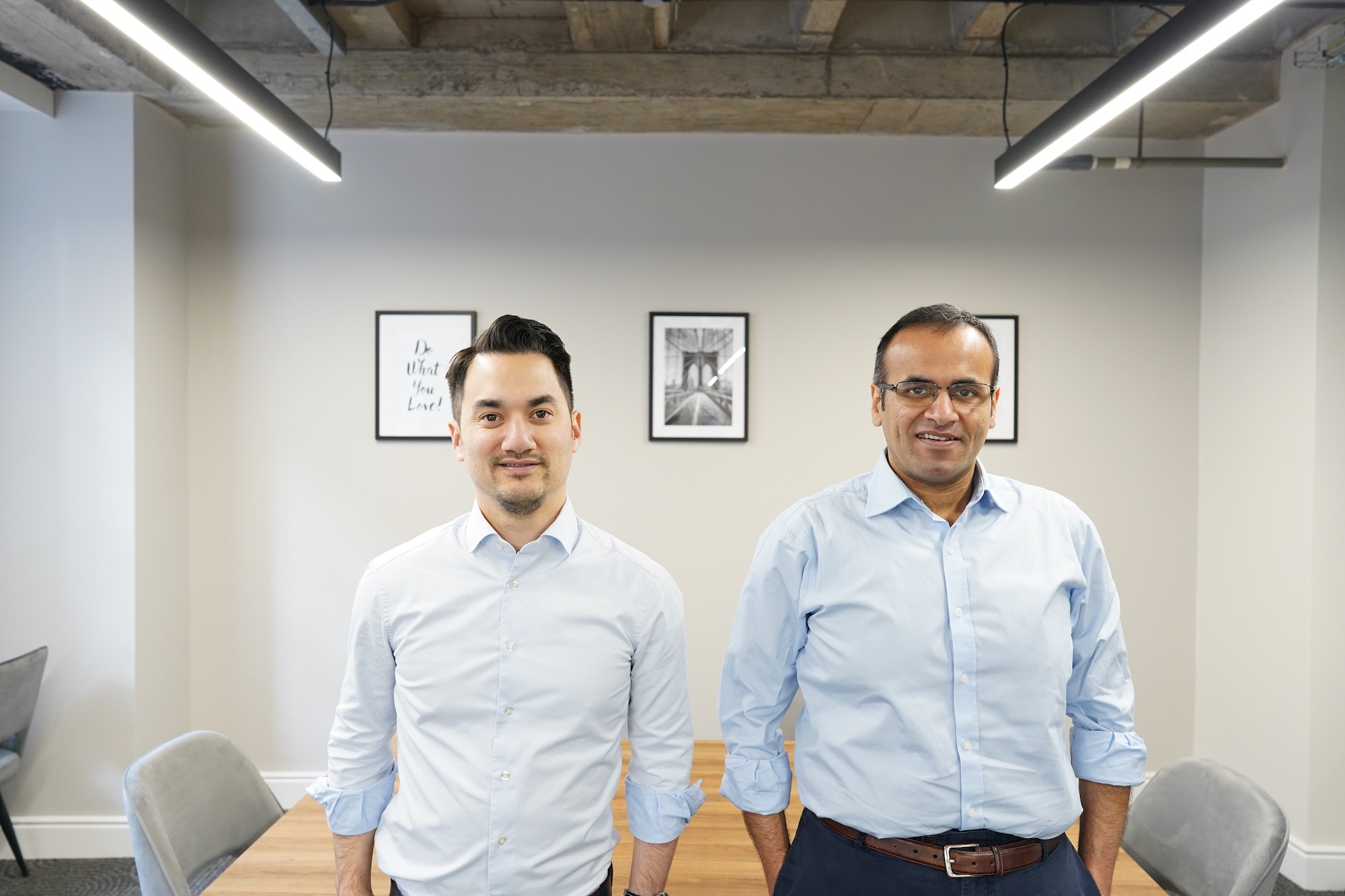 A Glasgow-based startup specialising in advanced imaging technology has secured £50,000 in support from the Start Up Loans programme to take its business to new heights.
Launched in January 2022 by metasurface physicists Charles Altuzarra and Yash Shah, Metahelios has created a first-of-its-kind long-distance camera that can distinguish between different materials from a still image and could benefit a range of sectors. To prove the capabilities of the remote imaging technology, the pair are in talks with the UK Space Agency to join one of this year's UK rocket launches.
The business duo recently each received a £25,000 loan through the British Business Bank's Start Up Loans programme, with the support of Transmit Startups. The combined £50,000 finance will enable them to invest in manufacturing and testing prototypes, as well as growing the team.
---
---
By capturing 100,000 frames per second and using metasurfaces to manipulate light passing through a material, Metahelios' cameras can tell the difference between objects which, to the naked eye, would otherwise appear to be exactly the same in a still image. The cameras could, for example, be used in agriculture to monitor crops remotely, by climate scientists to look at cloud formations, or by the aerospace sector to monitor any orbiting space debris.
Metasurfaces are engineered electromagnetic materials designed specifically for the way they impact radio, microwave, optical and acoustic waves and the emerging technology was identified as a priority area in the UK Government's 2021 Innovation Strategy.
While remote sensing has been explored since the 1970s, the only devices that can currently detect different materials using imaging are large and comprise of many moving parts including rotating mirrors, which would likely not survive the turbulent journey into space. Metahelios' new pixel metasurface-integrated technology is compact in comparison and could provide a significant boost to satellite imaging systems.
According to a report by Lux Research, the global market for metasurface technology could reach $10.7 billion (£8.8bn) by 2030, with sensing accounting for $5.5bn (£4.5bn) of that figure.
Dr Altuzarra, co-founder and CEO of Metahelios, said: "It has always been a dream to be involved in a space mission and the development of this imaging technology could soon see that become a reality.
"We have so far conducted a range of tests in labs and on the ground, but the evidence and data that could be collected via a satellite will be invaluable for growing the business and taking our cameras to the next stage.
"Scotland's space and satellite technology scene is booming and we have spoken to a number of companies interested in trialling our imaging technology for a range of applications.
"We are a small business with big ambitions to be at the forefront of the emerging market for metasurface technology and the funding from the Start Up Loans programme has provided a welcome boost to help us to achieve our goals."
Metahelios is one of more than 900 businesses based in Glasgow to have received over £7.5 million in funding from the Start Up Loans programme since the scheme launched in 2012.
The entrepreneurs have plans to develop additional imaging products over the next six months and will be exploring additional sectors including healthcare, to support the early diagnosis of cancer and research into other illnesses.
Barry McCulloch, senior manager, UK Network, Scotland at the British Business Bank, said: "The technology industry in Scotland is thriving and it is great to see ambitious start-ups like Metahelios bringing pioneering technology to the market that could transform a range of sectors.
"Supporting innovative entrepreneurs is a key part of strengthening the UK's position as a science superpower and access to finance can help business owners with essential research and development activities to take their ideas to the next level."
Dr Altuzzara and Dr Shah submitted their business plan to Transmit Startups, where senior business advisor Alan Tweddell supported the pair through the application process.
Mr Tweddell said: "It has been fascinating to see science and entrepreneurship come together in this Scottish start-up. I really admire how Charles and Yash have combined their different areas of technical expertise to potentially change the future of imaging technologies.
"It's been a pleasure and a privilege to help them bring their unique cameras to market."