Glasgow University to make slave trade reparations
The University of Glasgow has agreed to pay back £20 million after revelations that it benefited from the slave trade.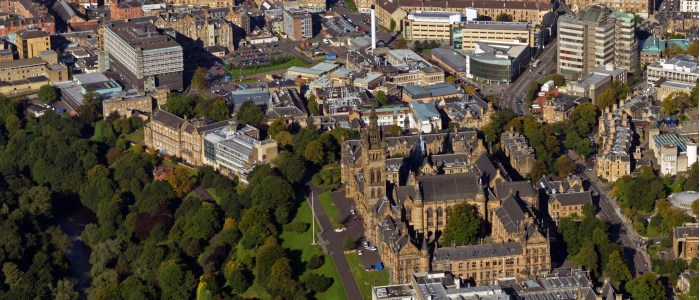 The university is believed to be the first institution in the UK to instigate such a "programme of restorative justice".
The money will be raised and spent over the next 20 years on setting up and running the Glasgow-Caribbean Centre for Development Research. The centre will be managed in partnership with the University of the West Indies. It will be co-located in Glasgow and the Caribbean and will financially support research and raise awareness of the history of slavery and its impact worldwide.
---
---
Prof Sir Hilary Beckles, the vice-chancellor of the University of the West Indies, said the university's decision was a "bold, moral, historic step" in recognising the slavery aspect of its past.
The decision to compensate comes almost a year after a study by the university studied the thousands of donations it received in the 18th and 19th Centuries. It was then discovered that the money had come from people who financially benefitted from slavery. The estimated amount of money received is estimated to value between £16.7m and £198m.
The bosses of Glasgow University bosses said that although it never owned enslaved people or traded in the goods they produced, evidently, they received significant financial support from the system.
Dr Stephen Mullen, co-author of the report 'Slavery, Abolition and the University of Glasgow', said the city of Glasgow in the 18th Century contained major tobacco lords and the sugar aristocracy, many of whom were university alumni. He said the university benefited greatly from gifts and bequests from people associated with slave economies in Jamaica and the Caribbean.
Dr Mullen said the reaction to the report had been positive. He added: "I don't think I was expecting the global reaction but I knew it was an important, landmark piece of work. Glasgow should own up to its dark secret."
Since the report into Glasgow's past, other universities have begun to study whether they benefited from the slave trade. Cambridge University has started its own research and will investigate how it might make similar offers of apology and compensation.
However, the university's decision to provide reparations has not been welcomed by everyone.
Writer and academic Joanna Williams said: "For me, the number one problem with this is that it suggests people who are alive today bear some historical responsibility for what their ancestors did in the past.
"[These were] truly barbaric and criminal acts, but to suggest that people alive today are responsible for the sins of their ancestors is a step too far. It also suggests that other people who are alive today are victims of what happened to their ancestors. There comes a point we all need to move on from that and say that the past is the past."