Grant Thornton partners receive 35% pay rise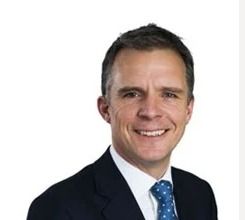 Partners at Grant Thornton saw their pay rise by 35% in 2021, according to the firm's 2021 Annual Report.
Grant Thornton's 190 UK partners, took home £611,000 for their work in 2021. However, this remains significantly less than partners at Big Four firms.
According to The Times, average partner pay at KPMG rose to £688,000 in 2021, while Deloitte partners received over £1 million, boosted by a one-off payment from the sale of its restructuring business.
---
---
According to the annual report, the firm's net value reached 543m in 2021, compared to £474 in 2020. Profits before tax reached £116m, while they stood at £85m the year before.
Grant Thornton's deals and business consulting team saw an unprecedented 40% rise in revenues, owing to exceptionally buoyant demand for M&A advisory services in 2021.
Grant Thornton's employees also benefited from the increased demand for M&A services, with the firm giving them a record £21m bonus pool to share.
David Dunckley, CEO, said that 2021 was an "outstanding year" for the firm and its success is down to the "commitment and dedication" of its staff.
He said: "From supporting our people through the second year of a global pandemic, to navigating how we work in a truly hybrid way, to delivering work of the highest quality for our clients and achieving such strong financial results, our people have collectively pushed boundaries and gone beyond expectations.
"We know that some of the exceptional market conditions and elements which drove our overall performance in 2021 are unlikely to be recurring in future years; however I am confident that the foundations of the firm, focused on our quality, talent and value, will continue to see us performing strongly and sustainably into the future."