Grant Thornton sees sharp rise in audit profits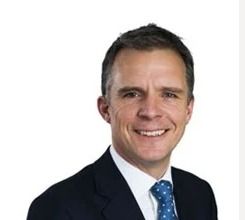 Grant Thornton has seen a sharp increase in profit within its audit division after the firm invested £17 million in 2019 to improve the quality of its audit work.
The accountancy firm posted an audit profit of £11.3m for the 12 months to the end of December, compared with £1m for the previous 18-month period. Audit revenue in 2020 was £130.5m, compared to £187.5m in the previous 18 months.
Despite the increase in audit profits, Grant Thornton's net income fell 2.5% to £471m year-on-year. At the same time, average profit per partner was £417,000 in 2020, compared with £513,000 for the previous 18-month accounting period.
Grant Thornton heavily invested in its audit division after the Financial Reporting Council launched investigations of its work for Patisserie Valerie, Interserve and Sports Direct. The firm faces potential fines from those investigations and has allocated £52m in provisions to cover the costs. In October last year, the firm ended a long-running legal battle over its failure to expose a fraud at AssetCo, a fire engine leasing service, leaving it facing a bill of £28.6m.
Dave Dunckley, chief executive of Grant Thornton, warned that fines by the regulator needed to be imposed on a proportionate basis. He said: "Despite the uncertainty with the COVID-19 pandemic, we have entered 2021 with confidence and strength as we are now seeing the benefits from our recent investments to enhance audit quality."
The regulator has ordered the Big Four firms of EY, PwC, Deloitte and KPMG to split their audit and consulting divisions by 2024 and challenger firms are expected to be required to follow suit.
The government announced a series of further planned reforms last month to improve audit quality and reduce the dominance of the Big Four. They included a shared audit proposal, in which a Big Four auditor would hand over a proportion of its work for a FTSE 350 company audit to a smaller rival.
Mr Dunckley added that the pandemic has "presented many challenges" but that this has "still been a year in which our people have shone."