Greenshoots: Pogo Studio signs partnership with NHS Lothian
Fast-growing Edinburgh-based software development startup Pogo Studio has signed a strategic partnership with NHS Lothian that will see its Tailored Talks product rolled out across the Scottish health board.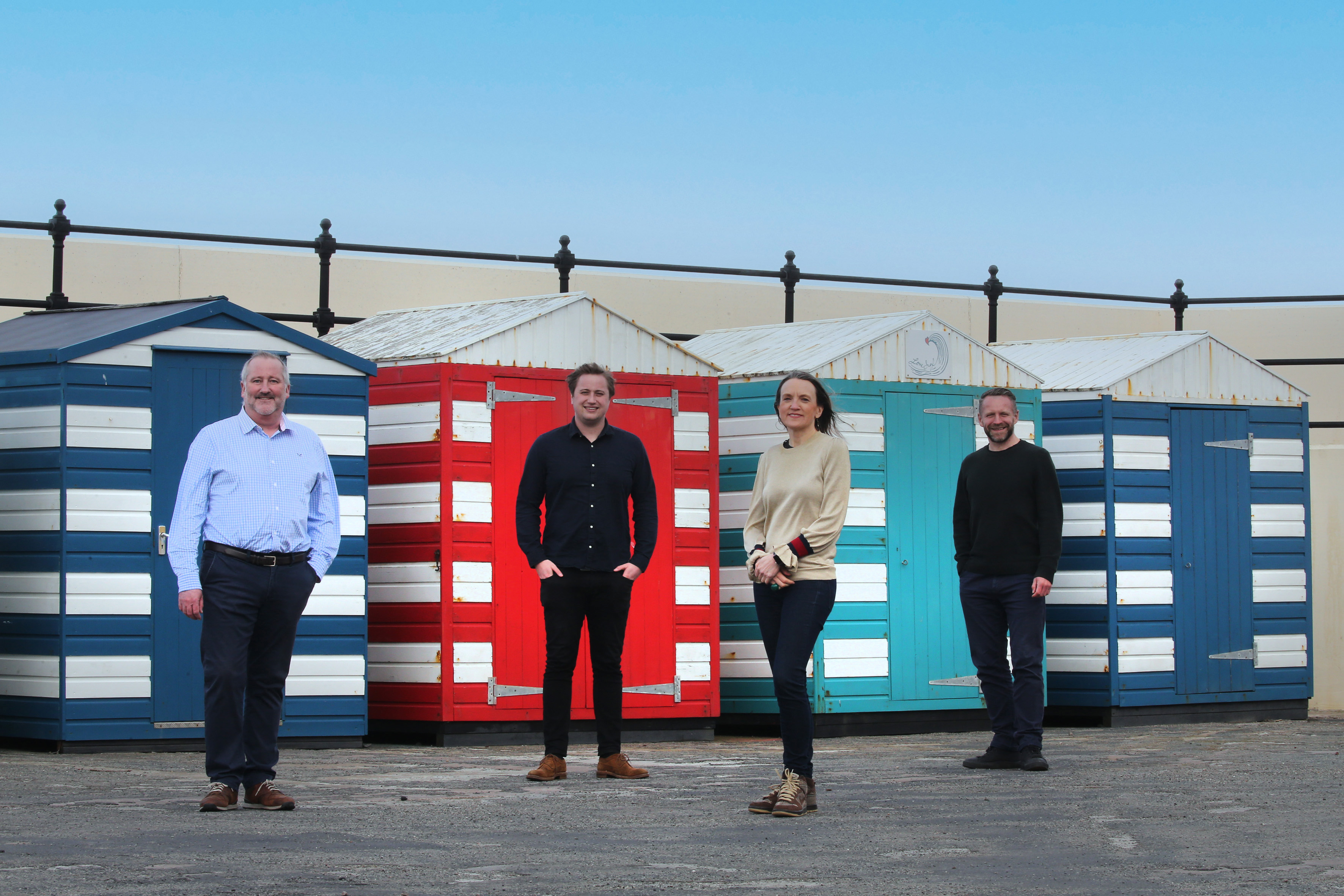 Tailored Talks is a digital platform developed by Pogo Studio in tandem with NHS Lothian and Chest Heart and Stroke Scotland that enables clinicians to get key information to patients and carers with a view to supporting the hospital to home journey.
The company recently hired Samantha Bedford as commercial director to drive Tailored Talks and Pogo's Digital Healthcare unit in the UK and internationally. A former UK managing director of Match.com and head of ecommerce at Emap, Bedford brings two decades of digital experience including as Head of Online at Vodafone Ireland and, most recently, Head of Innovation at Virgin Money.
Pogo Studio was founded by CEO Jack Francis in 2016, grew headcount last year and appointed Trickle founder and CEO Paul Reid to its board in 2020. Clients include NHS Scotland, Sigma Mutual, one of North America's largest shipping and port authority insurance groups, Royal Bank of Scotland/NatWest, Miller Homes and social enterprise Hey Girls.
Pogo's Digital Health unit, which also includes a patient management product called Care Calendar, is the fastest-growing part of Pogo's business and the company expects it to account for round 70% of the firm's revenue in 2022.
Neil Francis, Pogo Studio chairman, said: "We consider it something of a coup to get Samantha into the leadership team as we begin to demonstrate the potential for Tailored Talks, not only in the UK but also in terms of international healthcare markets."
Tailored Talks, led by CEO and founder Jack Francis, developed Tailored Talks alongside Professor Timothy Walsh, Director of Research and Innovation at NHS Lothian, with Pogo completing a successful trial at the Scottish health board earlier this year.
Professor Tim Walsh, director of research and innovation, NHS Lothian, added: "Improving the quality of information provided to patients, especially the right information at the right time in their care, is an NHS priority and the key to high quality personalised medicine. We are excited to be working with Pogo Studio in a range of healthcare areas to share our clinicians' knowledge and expertise to provide timely accessible information via the Tailored Talks digital platform. I believe this has major potential to improve patients' experience, and helps clinicians provide the detailed information needed about treatment and care quickly and securely."
Samantha Bedford, commercial director, Pogo Studio, commented: "In Tailored Talks, Jack and the team have developed a product with world-class potential, with the capability to be deployed across multiple segments and territories of the healthcare market. Our partnerships with health boards in Scotland are only the first step of what we fully expect to be an international sales strategy going forward."
CEO and Founder Jack Francis said: "Tailored Talks and our Digital Health division is rapidly becoming the largest part of our business, and bringing Samantha on board will help to accelerate our growth. Samantha's global perspective is going to be invaluable as we look to scale the team and the product in the months ahead."
Samantha Bedford added: "Having spent the last decade in financial services and fintech, I see similarities in how digital health is now beginning to really take off and it's interesting to see Scotland beginning to make a name for itself with innovative products that can have real impact."
Pogo Studio embarked on its first external investment round during Q1, targeting angel syndicates, venture capitalist firms and social impact funds, and is being advised by Chiene + Tait.