Bank of Scotland investment puts growth on the menu for Kippen's Woodhouse
A former hospitality executive who played a key role in the rise of Carluccio's restaurant chain has acquired a popular Stirlingshire cafe and farm shop business, with the support of a six-figure funding package from Bank of Scotland.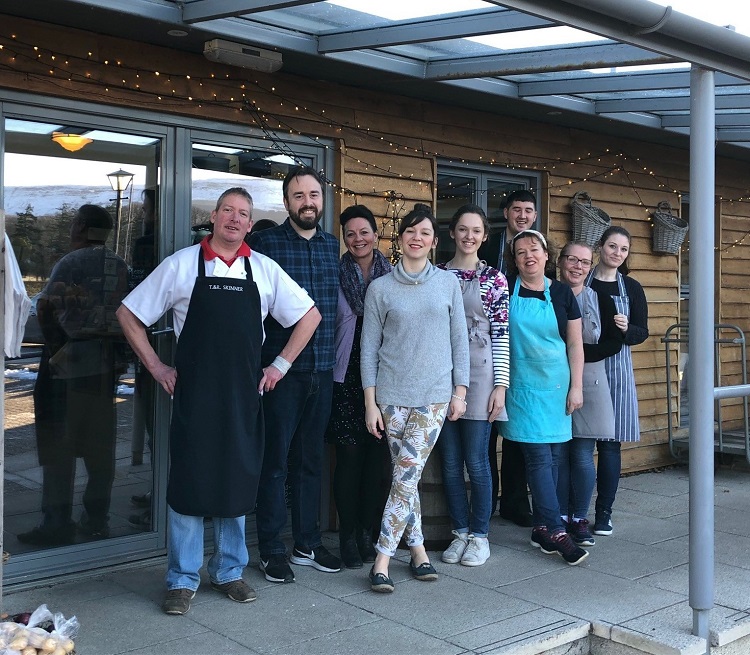 The Woodhouse, located outside Kippen, is the first business to be purchased by Cane Hospitality Ltd.
The company is owned by Dollar native Sarah Wilkinson, who served as Carluccio's Chief Operating Officer until 2017.
---
---
Ms Wilkinson joined Carluccio's in 1999 as the manager of its first restaurant in London. She subsequently helped grow the company from one outlet to 102 restaurants nationwide.
Following the acquisition, Ms Wilkinson plans to extend the cafe's offering with a series of special evening events. She will also provide new training opportunities to staff.
In addition, she is exploring ways to build The Woodhouse's green credentials, including the addition of electric vehicle charging points to its 50-space car park. The Woodhouse already powers its heating and lighting through a biomass boiler and solar panels.
Approximately two-thirds of the business's turnover is generated by the cafe with one-third by the farm shop. Following its investment, Cane Hospitality expects to grow the Woodhouse's turnover by up to 15 per cent over the next five years.
Sarah Wilkinson, director, Cane Hospitality, said: "When the opportunity to buy the Woodhouse presented itself, I jumped at the chance. I used to be a customer myself.
"Bank of Scotland was by our side throughout the entire process, making it incredibly straightforward. Along with funding to acquire the Woodhouse business, it also helped us get set-up by providing merchant services to take credit card payments from our customers.
"One of the Woodhouse's greatest strengths is its people. In the months ahead, we'll be looking to provide opportunities to support the team in their professional development. We'll also be trying out new ideas to help further grow the business."
Graham Nisbet, relationship manager, Bank of Scotland Commercial Banking, said: "The Woodhouse is a well-loved local establishment located on a busy tourist route. With Sarah's extensive experience in the hospitality sector, the business is set to go from strength to strength as it puts its plans for growth into action.
"Supporting entrepreneurial small business owners like Sarah forms an important part of our commitment to helping Britain prosper and we'll be lending up to 1.6bn to boost Scottish businesses this year."
The Woodhouse, which employs 22 people, comprises a 75-seat cafe with an adjoining terrace offering outside seating for more than 50.
The cafe serves a range of homemade cakes and lunch options, while the farm shop sells a selection of cheeses, breads and gift items. It also hosts a concession stand selling products from local butchers Skinner of Kippen.
The business was established in 2012 by local husband-and-wife team Richard and Fiona Lamb. The Lamb family remain involved in the Woodhouse business, with their daughter, Catriona, serving as the caf馣8217;s manager.
The Lambs have also retained ownership of the premises and continue to operate the neighbouring Fordhead Farm.