Hampden & Co adds digital banking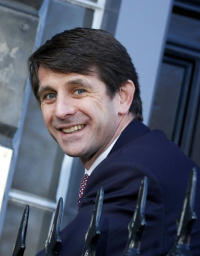 Edinburgh private bank Hampden & Co is adding digital banking services to its offering, with its mobile banking app set for launch this month.
The news comes a week after it was revealed that Hampden became one of the group of UK banks, to be selected for the £275 million RBS Incentivised Switching fund.
Hampden said it has targeted further growth in 2019 as its Edinburgh and London offices continue to drive increases in both deposits and loans during Q4 of 2018.
---
---
2018, which marked Hampden & Co's third full year of trading, with highlights including an oversubscribed £15 million capital raise at the beginning of the calendar year and a series of key strategic hires in recent months.
Hampden & Co's Net Promoter Score (NPS) - the global standard for measuring a customer or client's overall satisfaction with a company's product or service and brand loyalty - of 71 is to the fore in the private banking sector and, in November, Hampden & Co saw off stiff competition from Rothschild & Co, C. Hoare & Co, Weatherbys Bank and HSBC Private Bank to land "Private Bank of the Year (UK)" at the highly-rated Spears Wealth Management Awards at the Dorchester Hotel in London.
Heading into 2019, the private bank led by CEO Graeme Hartop does not foresee any material impact from Brexit for the bank, largely because Hampden & Co primarily provides private banking services in the UK. Additionally, by providing pure banking and related services like guarantor mortgages and bridging loans but not wealth management advice, Hampden & Co is building a strong network of best-in-class professional service providers that can be easily accessed by its client base.
Mr Hartop said: "Hampden & Co provides a traditional and personal banking service, the digital banking launch moves our offering to the next level by supporting our relationship-driven model, which is now paying dividends underpinned by the close developed between our private bankers and clients. We are supporting our organic growth by adding expertise from talented bankers who in the main have been drawn to Hampden & Co because of the fresh approach we are taking to private banking, something that is increasingly being recognised by the industry as a whole."
Hampden & Co became the first UK private bank to be established in a quarter of a century when it opened for business in June 2015.
Headquartered on Edinburgh's iconic Charlotte Square and with a London office in Mayfair, offering a full suite of banking services which they tailor to the needs of individual clients.