Handelsbanken launches UK banking subsidiary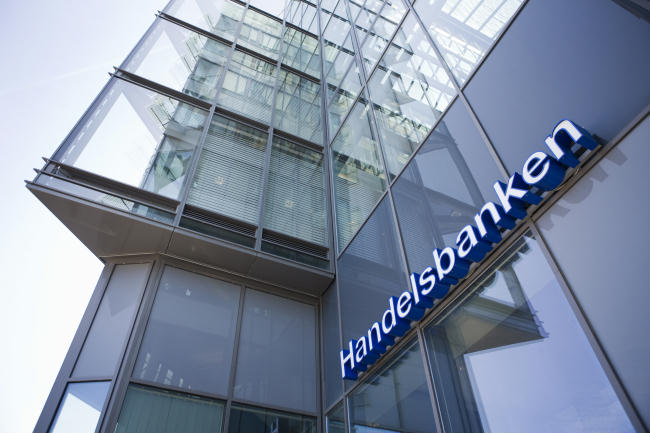 Handelsbanken, which has over 200 branches across Britain, has this week launched its new UK subsidiary, Handelsbanken plc, in the latest stage of its growth in the UK.
The move follows last month's news that Handelsbanken plc had gained authorisation from UK regulators via the High Court to transfer its business from the UK branch of its Swedish parent, Svenska Handelsbanken AB (publ).
Now, Handelsbanken plc is effective as a wholly-owned UK subsidiary, remaining part of the Handelsbanken Group.
The lender said Handelsbanken plc will have a CET1 ratio, well above the total capital requirement of 13.9 per cent set by the Prudential Regulation Authority.
It is is expected to receive an AA credit rating with a stable outlook, according to an assessment by the Fitch credit rating agency, and Standard & Poor's is expected to award Handelsbanken plc an AA– credit rating with a stable outlook, according to their assessment.
Mikael Sorensen, Handelsbanken UK CEO, said: "Today is another important milestone in the development of Handelsbanken's UK story. Since we launched in the UK in 1982, we have grown organically, through recommendation and referral. We rely on experienced and empowered branch teams providing first class service to our customers, and are proud to have had the most satisfied personal and business customers for a decade***. We were also recently ranked the most recommended bank for SMEs, in the Competition and Markets Authority's Independent Service Quality survey****. By launching a subsidiary we will be able to take full advantage of the growth potential we see in the UK, and we are excited about the opportunities to do more business with our existing customers, as well as welcoming new individuals and businesses to the Bank.
"There are some clear benefits to creating our UK subsidiary structure. Improvements to our systems will ensure that our branches will have access to better information flows, helping them to further improve on the already high levels of customer service they provide. We will also be placing expertise in areas such as capital and liquidity management closer to our branches and the customers they serve, meaning that the Bank, and ultimately our customers, will benefit from a deep understanding of the UK markets."
As part of the creation of Handelsbanken plc, a comprehensive new governance structure has been implemented, including a UK board with three independent non-executive directors (INEDs).
Mikael Hallåker, chairman of the Handelsbanken board, added: "I am delighted to welcome Tanya Castell, Maureen Laurie and John Ellacott to the Board as our INEDs. Together with our Handelsbanken directors, we have a wealth of expertise from both within the banking sector and well beyond it.
"The Board's contribution to Handelsbanken's stewardship will be key to our continued development as we enter this next phase of our UK growth."