HIE provides £2.8 million to Highlands R&D project expected to create 500 jobs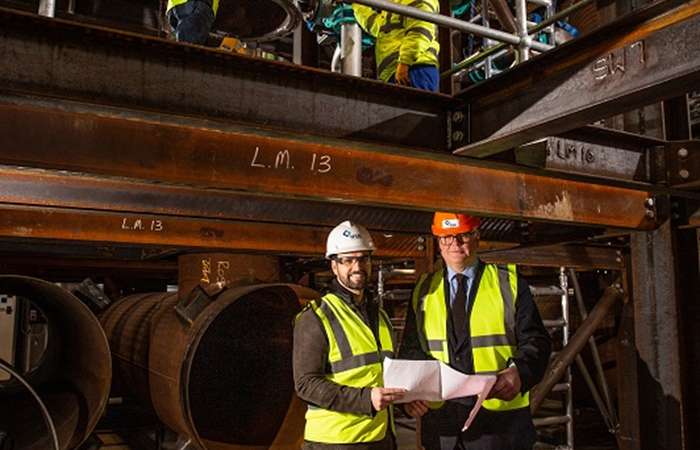 A major research and development (R&D) project expected to create up to 500 jobs is under way in the Highlands after securing a £2.8 million investment from Highlands and Islands Enterprise (HIE).
If successful, the total £14m R&D spend by Ross-shire Engineering Limited (RSE), will more than treble the company's turnover and further its ambition for the region to be a centre of excellence for sustainable water treatment technology.
With its main operations in Muir of Ord and offices in Inverness, RSE already employs more than 800 people in Scotland and 1,450 in the RSE Group.
---
---
The HIE funding will contribute to the costs of establishing the company's dedicated R&D hub to research, design and develop innovative water treatment solutions for world-wide commercialisation.
Demand for new forms of sustainable water treatment solutions is increasingly high. The industry is vital to the economy and can play a key role in helping to reduce energy and carbon emissions, thereby contributing towards net zero targets.
It also encourages innovation; boosts supply chains and creates competitive advantages in new industries.
The RSE project will lead innovation into state-of-the-art developments of technology to provide a new filtration system for natural organic matter that meets the UK's regulation standards.
Over the next three years, it is forecast to create up to 300 new jobs in manufacturing and delivery, and a further 200 engineering, technical and project roles. The new jobs will include senior posts, apprenticeships and graduate positions.
Around £1.1m of the HIE funding is being awarded through the Green Jobs Fund as it will increase water quality, cut carbon, reduce waste and improve the use of natural resources.
James Gibbs, HIE area manager for the Inner Moray Firth area, said: "We are delighted to be able to support this ambitious and innovative project. RSE's innovation hub will focus on new or improved engineering solutions that deliver service excellence.
"It intends that this development will lead to products that are more efficient financially and environmentally, and that reduce carbon emissions. The project will enable RSE to better meet the demands of both the UK and overseas markets, while strengthening its already valuable presence in the Highlands.
"Significantly, it will safeguard employment and create new well-paid local jobs in an industry that aims for greater environmental sustainability, as well as improving RSE's business performance from the capital investment."
Allan Dallas, RSE's water technologies director, said RSE is proud to have its roots set within the Scottish Highlands.
He said: "Engineering talent based in the Highlands are already leading a revolution in the way that water companies build treatment plants across the UK.
"Future engagement with HIE, and The University of The Highlands and Islands and stakeholders is a key strategic move to ensure that RSE continues to push the boundaries of technology and move into international markets.
"In Scotland alone we recruited 70 apprentices and graduates last year, mostly in the Highlands. Our hope is for current and future talent to be inspired by our approach and join RSE at this exciting time."
The Green Jobs Fund supports businesses and social enterprises to create and retain jobs that produce goods or services that benefit the environment or conserve natural resources, as well as jobs that drive more environmentally friendly processes in organisations across the region.
Minister for just transition, employment and fair work, Richard Lochhead said: "To secure a truly just transition we must invest in our green industries now – creating and supporting the green jobs that will be vital in helping Scotland to become a net zero nation. In doing so, Scotland's businesses have the opportunity to be at the forefront of this new green revolution.
"The Green Jobs Fund of up to £100m is an integral part of that – helping to addresses the skills needs, challenges and opportunities in supporting a just transition to net zero.
"I am delighted to see Ross-shire Engineering Limited (RSE) awarded funding to support the creation of green jobs in the region and develop opportunities in the field of sustainable water treatment."