HIE welcomes cohort of 21 young entrepreneurs to year-long business growth programme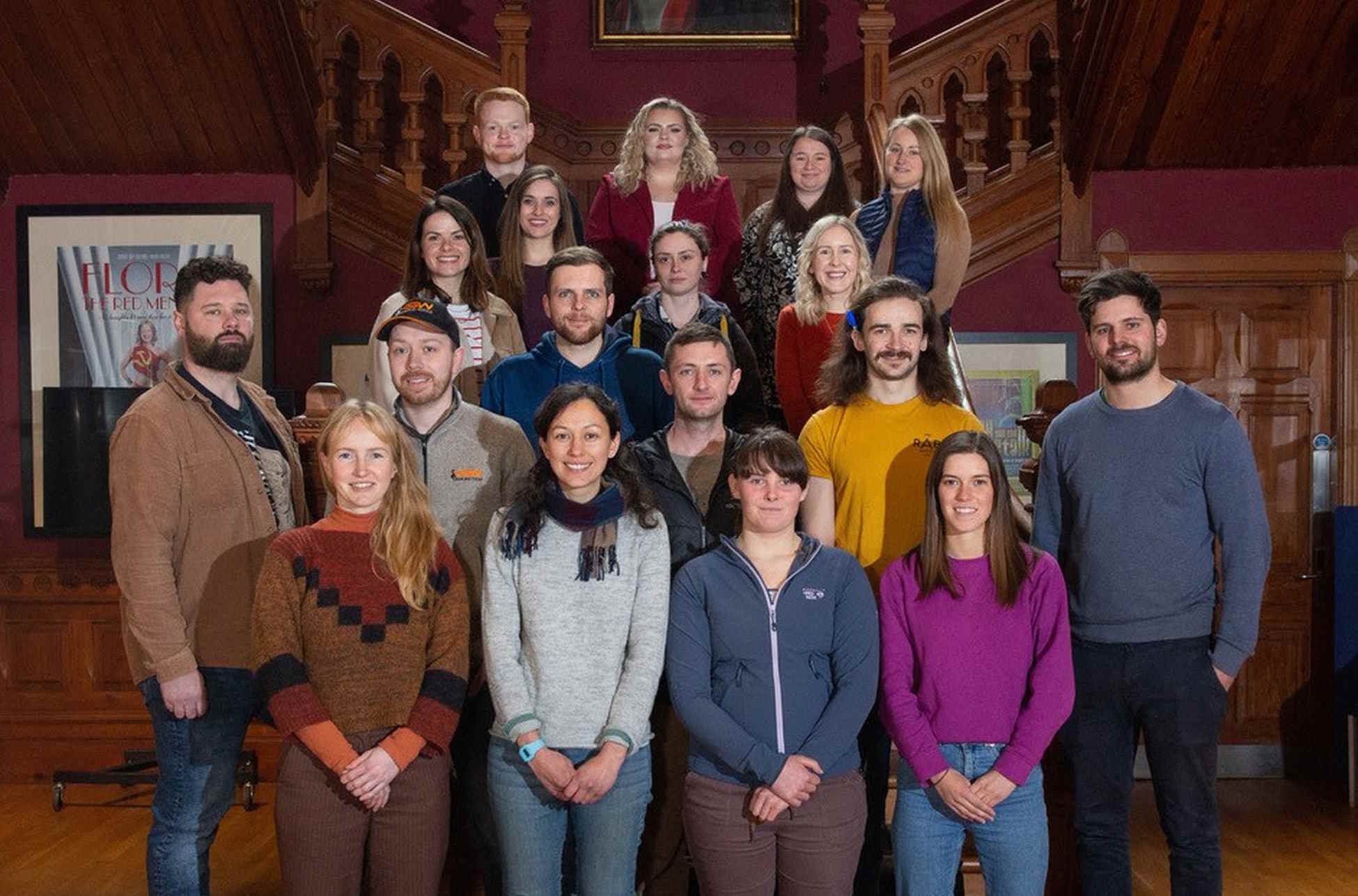 Highlands and Islands Enterprise (HIE) has welcomed 21 young entrepreneurs from the region onto a year-long programme aimed at developing the next generation of entrepreneurs.
The programme, IMPACT30, is led by HIE and delivered by business skills training consultancy, Skillfluence.
The fully funded business growth programme for people aged 35 and under who are in key decision-making roles, offers bespoke support from industry specialists.
---
---
This is the eighth group to start the programme since it launched in 2018. IMPACT30 provides relevant and innovative training designed to challenge, support and inspire participants to refine their creative thinking and build successful businesses.
So far, 138 enterprises have already benefited from the programme.
Jess Philip is taking part in the latest programme. She is an outdoor instructor in Fort William and also runs Dipper Paddle Boarding, offering guided trips and expeditions within Lochaber, while also specialising in white water paddleboarding.
Ms Philip said: "I really love the idea of having a community of other businesses, which will be great for networking and sharing ideas. I'd also like to get more advice and experience of running a business and start getting an income through it.
"I want to attract more international paddlers, so I'd like to be able to develop a strategy for the next few years with the help of the programme."
Dog-loving trail runner, Don Campbell, from Inverness combined his two passions to start his company, Speedy Dogzales in 2021. He now takes up to five dogs each day out for runs.
He said: "I've invested a lot of energy and money into the company but I love it. I'd like to take things to the next level by learning about things such as behaviour, training, nutrition and first aid and be able to offer my expertise and advice to customers.
"I hope I can accelerate my progress through the programme and become more financially secure while gaining more knowledge and also inspiring others to do the same and chase their dreams."
Jennifer McEwan, co-owner of Elgin-based The Humble Burger. She has been running the street food business with her husband since 2021. The company has grown quicker than they ever imagined so Jennifer is looking forward to having a business mentor and being part of a network of like-minded people.
She said: "We've got a really good business and we're working very hard on it, but we would like help to be able to move forward and develop the business more and be supported through the business management side of things.
"We would also love to give something back to young people and the hospitality industry through the development of a training programme."
Orkney-based entrepreneur Rachel Eunson was also accepted onto the programme. She is in the process of starting her company, Feverfew Garden Co, which is expected to offer the UK's first garden-wear brand for women.
Ms Eunson said: "After doing some research, I discovered that there is almost no functional garden wear on the market for women and all of a sudden, a massive gap in the market started to appear.
"I've been learning everything from scratch having known nothing about product design, sourcing or garment design. The journey of a solo entrepreneur can get quite lonely at times so being part of a community of entrepreneurs who are in the same boat as me, will be beneficial."
Claire Munro, senior project manager with HIE's Northern Innovation Hub team, said: "IMPACT30 is about expanding and strengthening the growing network of young entrepreneurs in the Highlands and Islands, by fuelling their ambition, confidence and commitment and helping them to succeed.
"Since the programme began in 2018, it has proved extremely popular and we would urge any young entrepreneurs who have not yet taken part to explore how IMPACT30 could benefit them."
UK government minister for Scotland Malcolm Offord said: "It's great to hear the positive benefit the IMPACT30 programme is already having on young business owners.
"These talented entrepreneurs are the future of our economy and I cannot wait to see how the programme's support will help them further their innovative businesses.
"The UK Government is investing £11 million in the Northern Innovation Hub and levelling up communities across Scotland with more than £2.2 billion."
IMPACT30 forms part of the Northern Innovation Hub (NIH), which is funded with £11m from UK government, £1.2m ERDF and £2m from HIE. NIH is part of the Inverness and Highland City Region deal, a joint initiative supported by up to £315m investment from the UK and Scottish governments, The Highland Council, Highlands and Islands Enterprise and University of the Highlands and Islands, aimed at stimulating sustainable regional economic growth.