HSBC: British business 'bullish' on growth despite supply chain disruption and Covid-19
Business leaders are confident about both domestic and international growth, despite supply chain disruption and the lingering threat of Covid-19, according to new research from HSBC.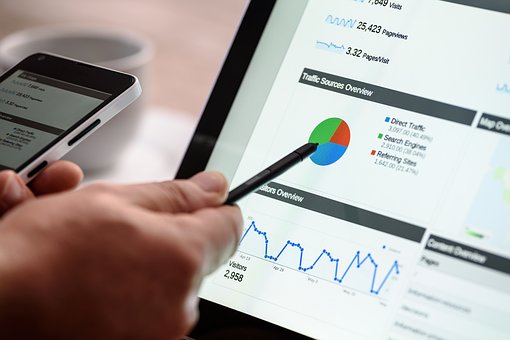 The survey, which polled business decision-makers in the UK, found that a significant 80% of businesses are expecting growth of at least 10% in the next 12 months.
Over half of UK businesses are also more optimistic about growth (53%) than they were 12 months ago (27%) and optimism is above pre-pandemic levels (2019: 51%). Despite concerns about rising inflation (34%), further Covid-19 outbreaks (34%) and ongoing supply chain disruption (31%).
A quarter of UK businesses have said that they have already returned to pre-pandemic levels of profitability or will have done by the end of the year and a further 30% expect to do so by the end of 2022.
With businesses still reeling from a turbulent 18 months, unsurprisingly leaders are still focused on managing costs (33%), revenue growth (32%) and expanding their product offering (27%).
With growth firmly on the agenda, the vast majority (79%) of businesses view expanding into new markets as a key growth driver for 2022, despite over half (61%) recognising that international trade will become more challenging in the next twelve months.
Nearly three-quarters of businesses (73%) are expecting there to be ongoing supply chain issues in 2022. With key concerns being increasing cost (70%), significant delays in the movement of goods and services in the supply chain (70%) and the lack of availability of raw materials in the supply chain (63%).
Nearly half (45%) of businesses have mitigated the risk by increasing the number of suppliers they are working with and a quarter have increased the number of suppliers they are working with internationally.
Businesses continue to focus on sustainability in their supply chain with over three quarter (77%) prioritising suppliers based on their sustainability practices rather than their operational resilience and ability to deliver quickly.
Ian Tandy MBE, head of international trade at HSBC UK, said: "British businesses are firmly back in growth mode and are optimistic about 2022, testament to the innovation and entrepreneurial spirit of UK businesses. Businesses leaders are taking a longer term and more global view and are undeterred by short term economic uncertainty; such as rising inflation and supply chains issues to focus on international growth and sustainability to drive substantial growth.
"To achieve these ambitions, a third of businesses are planning to finance growth from their balance sheets and a quarter of businesses are also hiring new talent, a sure sign that they are preparing for future growth. A sustainable and multi-market strategy can push UK businesses to new levels and open up a world of opportunity."