HSBC funds Kilmarnock FC owner's business ventures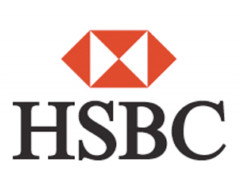 HSBC has provided a seven-figure funding package to Kilmarnock FC owner Billy Bowie to help achieve his goals to grow his Park Hotel and Special Projects business ventures.
The funding will help Mr Bowie create 20 new jobs at the four-star Park Hotel at Kilmarnock's Rugby Park. Employees will be needed to help with the modernisation of facilities, the opening of an outdoor bar and restaurant, and the development of two function suites. The development is expected to be finished in December.
Aside from the new hotel, the Billy Bowie Special Projects business is utilising an asset-finance facility to buy six specialised vacuum tankers from Sweden and Denmark, which will create 12 jobs by the end of the year. These vehicles are used to remove dry materials, such as fine dust and hazard sludges, and transport them to treatment plants.
HSBC said the new vehicles would meet the increasing demand for this service from the construction and petrochemical industries and from utilities.
---
---
Billy Bowie Special Projects offers vehicles specialising in waste management, drainage and sewer cleaning. It provides vehicles for both purchase and hire and its customers include government departments, local authorities, utility companies, and water authorities.
Billy Bowie said: "Both the hotel and our special projects businesses have been growing in response to increasing demand, and I'm looking forward to creating new jobs for the local community. HSBC UK bought into our growth plans and the bank's support and advice has been instrumental."
Grant Bett, relationship director at HSBC UK, said: "Billy is a highly regarded and successful businessman and so we were delighted to support his plans for expansion. We look forward to seeing the positive impact this will have on the community with the creation of new jobs."