HSBC to offer bank accounts to homeless people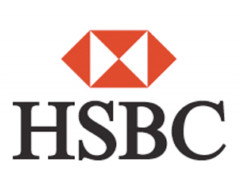 HSBC is currently working with charities in the UK to help homeless people who do not have permanent or fixed addresses, or photo ID, to open bank accounts.
These accounts would be managed in HSBC branches or online.
According to Shelter, an estimated 320,000 people are homeless in the UK, many of whom face financial exclusion because they do not have a fixed address or the necessary ID needed to open bank accounts.
After the bank account was piloted in Liverpool last year, the bank is working alongside charities including Shelter and Crisis, to help homeless people have access to bank accounts without having a fixed address.
Those interested in using the service must register with one of the charities, which will assign a caseworker to accompany them to one of the 31 participating HSBC branches, Finextra reports.
The charity's address is used on the application forms, enabling homeless people to get a basic bank account and debit card. Customers can then access their account online or over the phone, as well as pick up statements from the branch or the charity office.
Polly Neate, CEO, Shelter, said: "Shelter is pleased to work with HSBC UK on this game-changing product. Having a bank account not only allows people who are homeless to receive wages and claim benefits, but it also gives them their independence back."