Infinity Partnership joins forces with Starling Bank
Aberdeen-based accountancy firm Infinity Partnership has announced an official partnership with Starling Bank, the mobile business banking services provider.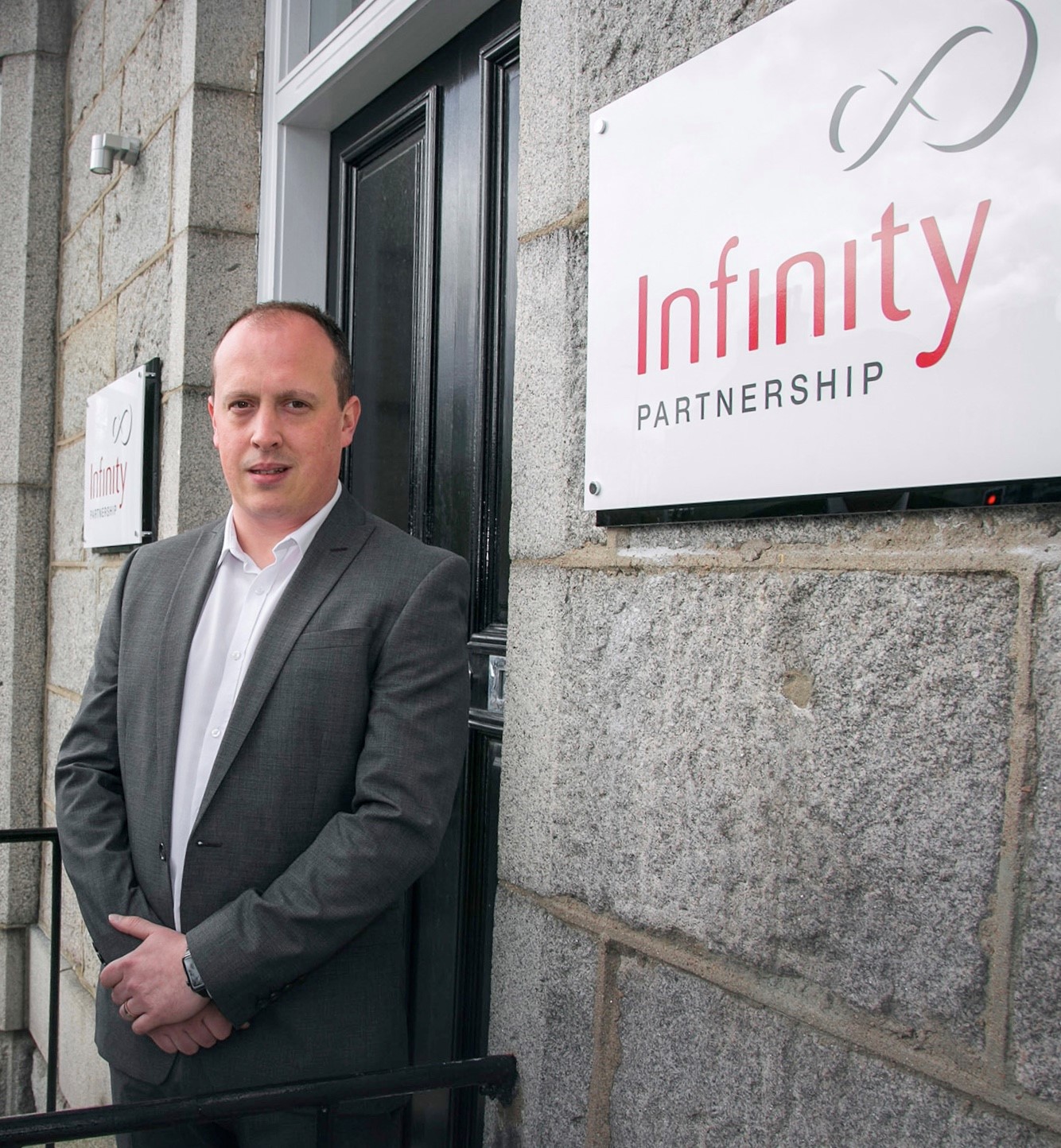 Infinity Partnership, a five-time winner at the British Accountancy Awards, will now be offering its network of clients flexible and streamlined banking support via its formal working arrangements with Starling Bank.
Greg Houston, associate director at Infinity Partnership, said: "We've made a significant commitment to digital accountancy in recent years to strengthen our client services, so partnering with Starling represents a logical progression.
"From banking and business strategy to accountancy and tax advice, we're here to support clients during these challenging times and this partnership adds new breadth and depth to our service offering."
Symmie Swil, head of SME banking at Starling Bank, added: "Starling is a tech-driven bank. Our approach reflects today's business imperatives; we enable companies to streamline their banking and administrative tasks, and devote more time to what matters to them most - their operations and growth plans. We're pleased to be making this connection with Infinity at a time when many companies can capitalise on the many advantages this approach offers."
Starling is an accredited lender of British Business Bank, supporting both the Bounce Back Loan Scheme (BBILS) and the Coronavirus Business Interruption Loans Scheme (CBILS) until scheduled end dates.
Infinity, which has a UK-wide client base, is recognised for its accountancy, research and development tax relief, mergers and acquisitions and corporate finance expertise. More than 80% of its clients are involved in the energy sector.
The practice was founded in 2011 by managing partner Simon Cowie, a two-time Scottish Dealmaker of the Year winner.