Interpath Advisory warns of rise in Scottish insolvencies as rising costs continue to bite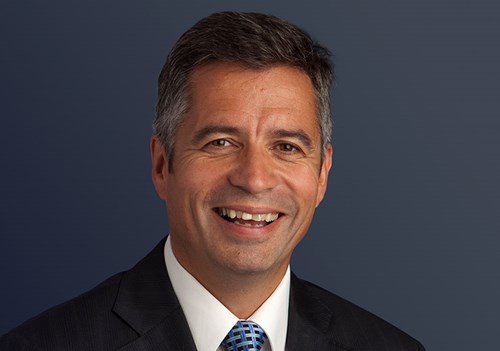 The number of companies filing for administration in Scotland has jumped significantly year-on-year, as cost inflation, rising interest rates and sluggish growth continue to bite Scottish businesses.
Analysis of notices in The Gazette by Interpath Advisory has revealed that a total of 23 companies based in Scotland fell into administration in Q2 2023 – up from 3 companies in Q2 2022, more than seven times higher than the equivalent period last year, and is further evidence that Scottish insolvency activity is now back to pre-pandemic levels following the record lows seen during 2020 and 2021.
This mirrors the UK picture which saw a total of 315 companies fall into administration in Q2 2023 – up from 212 companies in Q2 2022, a 48.5% increase on last year.
---
---
High profile insolvencies seen in Scotland during Q2 2023 included the administration of one of the UK's largest and well-known suppliers of specialist access equipment to the construction industry, Adastra Access Limited; and the administrations of Circularity Scotland Limited, the proposed administrator of the Scottish Deposit Return Scheme, and Tayside Aviation Limited, widely known as Scotland's premier flight school.
Blair Nimmo, chief executive of Interpath Advisory, said: "It's no surprise that a sluggish economy, stubbornly high inflation and tightening monetary policy are increasing the pressure on businesses up and down the country.
"Indeed, the interest rate conundrum appears to be the number one concern for many of the businesses that we are speaking to at the moment. With the expectation that it will take some time before we see rates start to come back down, the overall cost of borrrowing is now hitting double figures – something which we've not seen in the UK for at least 15 years. This will have an impact on any business which relies on debt finance, and particularly those which are highly leveraged.
"At the same time, companies continue to contend with rising input prices, as well as walking the wage inflation tightrope. And consumers are cutting back on discretionary spending as the impact of those 13 consecutive interest rate rises puts a squeeze on disposable income."
The rising number of UK insolvencies in Q2 2023 can be seen across a wide range of sectors, with companies operating in the building and construction, food and drink and professional services experiencing a notable number of appointments.
Alistair McAlinden, head of Interpath Advisory in Scotland, added: "Given the recent hikes in interest rates and resultant increases in the cost of borrowing, one sector where we expect to see a marked rise in activity over the months ahead is real estate, from commercial, leisure and retail all the way through to residential. In particular, the long shadow cast by Covid on both the demand for and valuations of office and retail space will take some time to dissipate, potentially leaving some investors under water."
While the number of administrations continues to rise, recent data seems to suggest that the use of Restructuring Plans is also on the up. Following their introduction in the Corporate Insolvency and Governance Act 2020, a total of 20 restructuring plans have now been registered, with that of the Italian restaurant chain Prezzo sanctioned by the High Court on 3 July 2023.
Alistair McAlinden commented: "After somewhat slack initial take-up, it seems that use of the restructuring plan is also starting to gather momentum as companies seek to explore alternative tools within the restructuring toolkit. What's particularly interesting is that while early adoption centred on large corporates, we are starting to see increasing adoption in the mid-market space now that precedent has been developed around the parameters of the process. We look forward to seeing its use in supporting the restructuring of Scottish businesses."
Looking ahead to the outlook for the rest of 2023, Blair Nimmo concluded: "The summer months often bring with them a fall in insolvency activity, but our own pipeline at Interpath suggests Q3 of this year could be just as busy as Q2. As ever, our advice to businesses is to maintain good visibility over cash inflows and outflows, identifying those pinch points, and seeking advice early if you think alarm bells might soon start to ring."