Inverness' Uile-bheist Distillery fills maiden casks
The Uile-bheist Distillery, situated on the banks of the River Ness, has reached a milestone by filling its maiden casks with new make spirit.
The distilled spirit, guided by head distiller Andrew 'Drew' Shearer, is to be matured in ex-sherry and ex-bourbon oak casks for at least three years, following which it will officially become Scotch Whisky.
This accomplishment also saw Uile-bheist release its first batch of 500 bottles of the new make spirit, with an ABV of 63.5%. The spirit will be available for purchase at the new £7.5m distillery, brewery and visitor attraction – which is powered by water from the River Ness.
---
---
Uile-bheist is also offering a limited selection of about 60 casks for collectors, with prices ranging from £6000 for a 200L ex-bourbon cask to £7500 for a 250L ex-sherry Hogshead. While the international investors and collectors market remains buoyant, interestingly, most buyers so far have come from Inverness and the highlands.
Co-owner Jon Erasmus feels this reflects a sense of community ownership in the project and an eagerness to be part of the story. He said: "This week marks the end of the beginning for us: the casking and bottling of our first product. We've been through the process. Now we want to build on our production and capacity.
"Ultimately, we are a family business supporting this concept for the very long term. This is a small, niche whisky in the highlands with lots of provenance. It is very limited edition. If you buy it, you will literally be one of dozens, not thousands."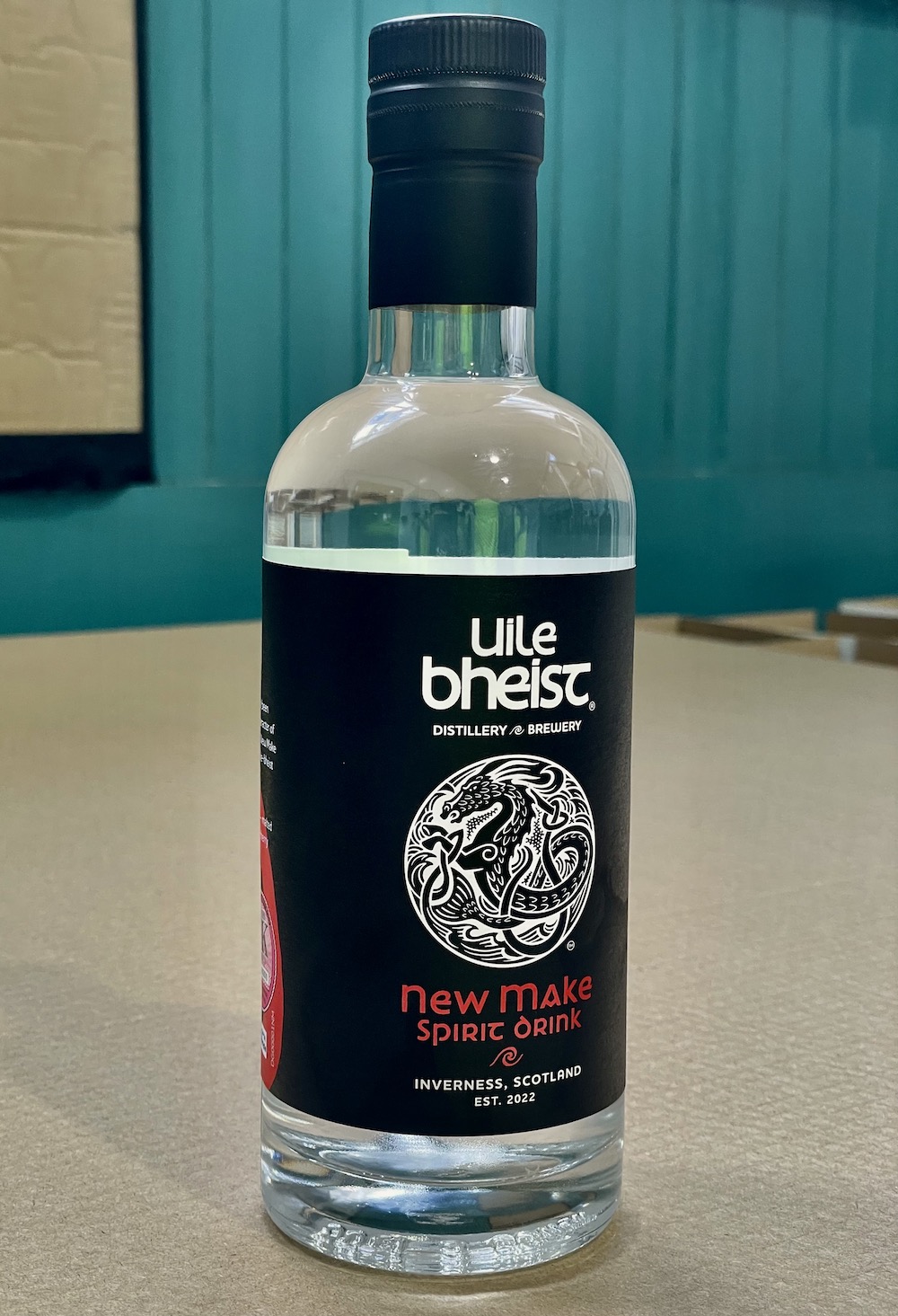 Unique elements also define the distilling process. Uile-bheist utilises water from the River Ness, treated by UV light and aided by technology from Kaspar Schulz, a German coppersmith, promoting heat recovery throughout distillation. Local malted barley from Bairds Malt, only two miles away, is used to limit transport emissions. Additionally, the distillery uses brewers' yeast, indicative of Uile-bheist's dual identity as a brewery and distillery.
Head distiller Mr Shearer said: "Because we are using a brewers' yeast, our own water supply, a very long fermentation time (minimum 4 days, often much longer) and have a lot of temperature control in our fermentations, we are getting a much higher ester content in our whisky, a lot more fruity notes and a much more unique product.
"Through fermentation, we get a very fruity distillate. We are then distilling it twice using very traditional style copper pot stills but using brand new technology to monitor the process precisely.
"It's a very light spirit, very fruit forward and a bit nutty in the background. It's a bit more on the Speyside side, rather than being typical of a highland malt."
Looking ahead, Uile-bheist plans a "very bespoke" release of its Single Highland malt at the three-year mark while setting aside the rest for "the long haul".