Islay brewery hops into £280k expansion following HIE investment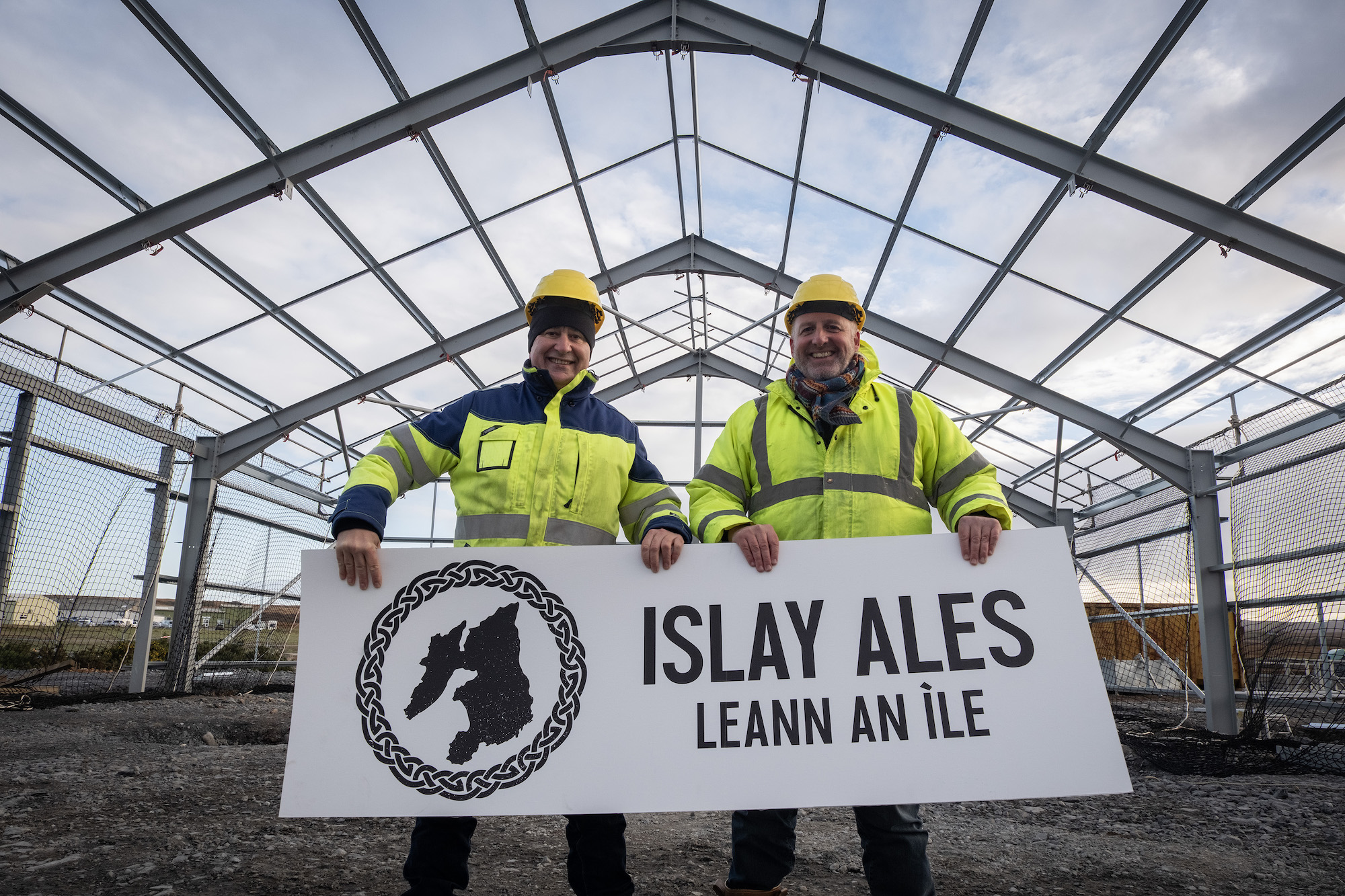 Islay Ales Co Ltd, the sole brewery on the island of Islay, has embarked on a £280,000 expansion with a boost from Highlands and Islands Enterprise (HIE), which has invested £54,000.
This initiative promises to create 2.5 full-time jobs and retain current employment. The brewery, a subsidiary of The Islay Boys Ltd since 2004, is moving from its original home at Islay House Square – a listed building previously used as a carriage house – due to outgrowing the small, traditional brewing space.
Larger, more modern and efficient premises and equipment are needed to enable the company to grow and continue to meet increasing demand. Islay Ales has acquired land near the island's airport and secured planning consent for a bespoke brewery and small visitor centre.
---
---
The HIE funding will contribute towards the costs of equipment for the new premises. The equipment uses technology to be more efficient in energy use, while brewing world-class beers.
Morag Goodfellow, HIE's area manager for Argyll and the Islands, said: "The food and drink sector is a key part of our rural economy across much of Argyll and the Islands, where it supports vital employment and helps strengthen community resilience.
"The steady growth in the Islay Brewery shows continuing demand for a quality product, and one that also adds to the visitor experience on the island. This latest expansion project by Islay Ales will build on the progress made so far and help realise the potential for further growth.
"I'm very pleased we have been able to provide support and look forward to continuing to work with the company as it develops the new facility."
In addition to developing Islay Ales Ltd, the brewery owners are also directors of Laggan Bay Distillers Ltd, a company developing a new distillery at the same location.
Mackay Smith and Donald MacKenzie, co-owners of Islay Ales Co Ltd, said: "Here at Islay Ales Ltd we are delighted with the support we've had from HIE.
"The grant helps bring this project and our boyhood dreams to fruition. A new brewery will enable Islay Ales to grow significantly, which is great news for our island community."