James Hutton Institute appoints Hugh Darby as finance director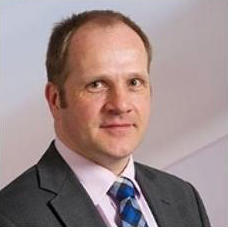 The James Hutton Institute has announced the appointment of Hugh Darby as its new director of finance and company secretary.
Mr Darby replaces Derek Leslie, who is stepping down after almost three years in the role at the Institution, a major researcher of food, energy and environmental security.
He was previously director of finance and acting chief financial officer at the University of Strathclyde, with considerable experience in the legal and energy sectors.
---
---
Mr Darby will work in partnership with Mr Leslie during September to ensure a managed handover and will take up the post on a full-time basis in mid-October.
Professor Colin Campbell, the Institute's chief executive, said: "It is a pleasure to welcome Hugh to the Institute and we look forward to working with him in furthering our ambitions to further diversify revenue sources and deliver our corporate objectives. His finance, research-sector and business experience is well-aligned to the initiatives and opportunities ahead of us.
"We are grateful to Derek for all the hard work and ideas he has contributed to the success of the James Hutton Institute, and wish him well. He leaves the Institute's finances in a more modern, well-organised and resilient state."
Mr Darby commented: "I am excited to be joining the James Hutton Institute in this role and look forward to working with my new colleagues and contribute to the further success and growth of the Institute."
Mr Leslie added: "I have enjoyed working at the James Hutton Institute and wish the Institute every success in the future."
The James Hutton Institute's executive team is now formed by Professor Campbell and Mr Darby as well as Professor Bob Ferrier as director of research; Professors Deb Roberts and Lesley Torrance as directors of science; and Alasdair Cox as director of operations.