Johnston Carmichael expands with new London office
Independent accountancy and business advisory firm Johnston Carmichael has expanded its operation in London following a series of significant business wins.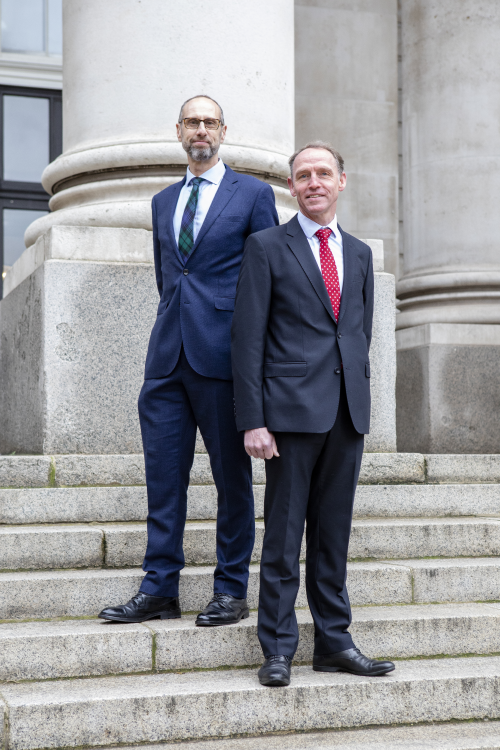 The firm has secured a larger office in the heart of the City to support its continued growth – just over two years after opening its first premises in the Capital.
The 50 sq m hub is a direct result of a period of sustained new client work, including recent merger support of two US insurance companies, and the mobilisation of a multi-million pound digital programme in the banking sub-sector.
The London team has also bolstered its financial services offering with the additions of Guy Broad and Mehvish Ali and is looking to fill three further roles to meet growing demand.
The strategic expansion is being led by Ewen Fleming, financial services partner, who joined Johnston Carmichael in 2019 and has over 30 years' experience in financial services in both industry and advisory roles.
Mr Fleming is based between the new office, located in the City's Birchin Court, and the firm's large Edinburgh premises on the capital's Melville Street.
He said: "The expansion of our London office has the potential to be a real game-changer for our operation in the City.
"The new premises will support ongoing growth and our presence here brings us closer to many important clients based in England and Wales.
"Our larger office premises will also support the attraction of more talent to the firm and allow us to host clients at our office in the heart of the Square Mile."
Guy Broad has over 16 years' experience in financial services and has held a range of diverse roles both in the UK and abroad. He is a delivery focused programme manager, particularly within the regulatory environment, and has worked in banking, investment management, insurance and professional services. Mehvish also recently joined as a senior consultant and is focused on large scale complex change and deal support projects in the insurance and banking sectors.
Ewen Fleming said: "Guy and Mehvish have really strengthened our offerings in these areas, and we are looking to expand the team further in the coming months."