Johnston Carmichael hosts first Meet The Tech Investor event
Johnston Carmichael hosted its first Meet The Tech Investor Event last week, shining a spotlight on Dundee's technology sector.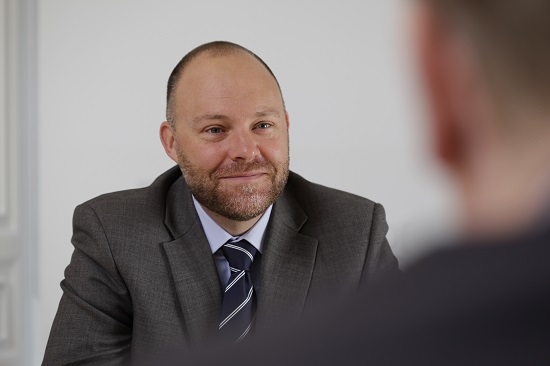 The Meet The Tech Investor event was the first in a series of sessions, Talking Tech in Dundee, being offered by Johnston Carmichael to support businesses in Dundee's growing life sciences and technology sectors.
More than 60 guests attended the session last week, where they were also treated to a gin tasting from Persie Distillery, located in Perthshire.
Speaking at the event, Dan Halliday from Foresight group, said: "What is great for investors about Dundee is that it has some good, under-the-radar businesses which haven't attracted the attention of investors yet as well as strong universities producing high-quality graduates.
"But there is a challenge around retaining talent in the region because the ecosystem around the sector isn't quite as developed as it is in Edinburgh or London.
"Success breeds success. Edinburgh, for example, has Skyscanner, which has created a large pool of developers for the benefit of other technology businesses."
Addressing the session, Halliday, who is based in Foresight's new Edinburgh office, and is responsible for deploying the recently launched £20m Foresight Scottish Growth Fund highlighted the commendable track record Scotland has in producing many exciting and dynamic technology businesses.
However, he urged firms who want to attract development or growth capital to place more emphasis on achieving sales and scale.
He said: "The most attractive businesses for investment are typically found in the B2B space, where there is less exposure to consumers' disposable income. Software as a service (SAAS) models, which attract income through subscriptions and licensing, are particularly appealing as investors like to see predictable revenues.
"When assessing companies to invest in, we are looking for businesses that have already achieved commercial traction. We'd rather companies had proven appeal through their first sales than creating the perfect product, because the market can move on in the time spent on R&D."
He also recommended that Scottish tech entrepreneurs consider achieving greater growth before exiting: "There are many exciting things happening at an early stage in Scotland, but it appears that Scottish start-ups tend to get sold at an earlier stage in comparison to counterparts in London or San Francisco for example.
"As investors, we have to work out how to let founders de-risk their personal position while at the same time incentivising them to stay on in the business and achieve scale."
Shaun Millican, head of technology and life sciences at Johnston Carmichael, commented: "We're extremely encouraged by the positive discussions that took place at our first Talking Tech in Dundee event. Scores of business figures attended to hear more from our speakers from the investor community, and we hope that some rewarding connections were made.
"We're committed to helping the city's businesses to grow and flourish and we look forward to hosting our next Talking Tech in Dundee event."
The next Talking Tech in Dundee event is scheduled for April. Among the future topics which will be examined as part of the series are the journey from start up to scale up, innovation tax reliefs, employee incentivisation and international expansion.