Lanarkshire Women in Business holds Closing The Female Funding Gap event
The Lanarkshire Women in Business Closing The Female Funding Gap event was the second event in a year-long pilot initiative aimed at boosting female entrepreneurship in Lanarkshire.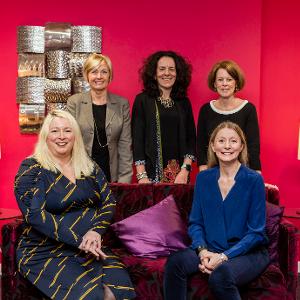 Over 60 women attended the free event which was designed to help break down barriers and open up access to business finance.
The event was led by partners North and South Lanarkshire Councils, Business Gateway Lanarkshire, New College Lanarkshire and the Federation of Small Businesses.
Attendees included women thinking about starting a business as well as those already running businesses locally.
---
---
The keynote speakers provided inspiring and honest accounts of their business start-up, growth and funding journeys: Kathleen McShane, Bavarian Bakehouse Ltd based in Cumbernauld; and Jo-Anne Chidley, Beauty Kitchen UK Ltd based in Wishaw.
The second part of the event provided an insight to the wider funding landscape including grants, loans, crowdfunding and equity.
Nine organisations were given five-minute pitching slots to 'sell' their funding product to attendees. Funders included: DSL Business Finance; Scottish Edge; Business Loans Scotland; Digital Development Loan Fund; North and South Lanarkshire Councils' grant funds; Lending Crowd; Scottish Enterprise; Gabriel Investment Syndicate; and Clydesdale Bank/Virgin Money.
Yvonne Weir, enterprise manager at North Lanarkshire Council, said: "Lanarkshire Women In Business launched in September 2019 and this marks our second event in the pilot programme. Interest levels continue to be strong, and having relatable and inspiring role-models prepared to participate and share honest accounts of the challenges and opportunities they have faced is vital.
"We are keen to highlight the different motivations and life events that can prompt women to consider self- employment. In the case of this event, we also wanted to increase visibility of the many finance and funding options out there that exist. Ultimately, we are resolute in our ambition to grow female self-employment numbers in Lanarkshire beyond 25%."
The next planned event in the Lanarkshire Women In Business series will take place in March 2020.