Lee Corr: Business owners must complete due diligence in order to thrive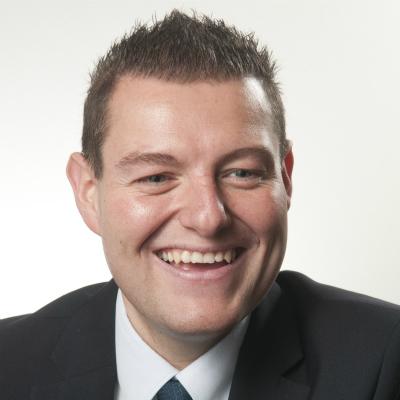 Lee Corr, senior solicitor at Thorntons, is reminding new business owners to ensure they have completed all their due diligence and remain respectful of their neighbours in order for their businesses to thrive.
Many people have embraced opportunity and pursued monetising their hobbies by launching new businesses from home over the past year. This is massively encouraging for the Scottish economy and entrepreneurial spirit of the country.
Homeowners should be aware that when considering starting a business from their home the first thing they should do is review their property's Title Deeds as these may contain provisions against setting up a business from a residential address.
If your Title Deeds do have these provisions then you would have to amend these in order to allow you to start or carry on your business. If you ignore this, then you could face a court action against you which we would hope to avoid.
Alternatively, if you are in rented accommodation a tenant will need to review their Tenancy Agreement and seek their landlord's permission before launching a business from a residential property.
Another thing homeowners have to consider when starting a business from home is respecting their neighbours. For example, if you are running a fitness programme from your garden which is creating a disturbance, your neighbour will not be happy and may look to stop you from running this business.
Community spirit has been so important this past year with many people coming together to support each other and promote local businesses which is why it's so important to keep neighbours on side.
It's possible a neighbour may raise an action for interdict to stop your operations or they may raise an action for nuisance and seek damages. In order to be successful for a nuisance claim the test your neighbour has to meet is that your action is more than a reasonable person can tolerate, so just be mindful of your surroundings.
What is tolerable will depend on the facts and circumstances of each case and a sheriff will decide this. In my opinion a reasonable person would think that excessive noise coming from a fitness class being held in a garden for 12 hours a day is intolerable, therefore this will meet the test for nuisance.
Also, before launching any business from home, you will have to have the correct licences, permission and insurance in place. Failure to have any of these could result in court action or enforcement action against you. The homeowner or tenant's business would need to comply with the appropriate legislation such as the Consumer Rights Act 2015 and the Health and Safety at Work Act 1974. But with all this in place, new business owners will have strong foundations for their business to thrive.