LendingCrowd partners with Brismo for verified returns data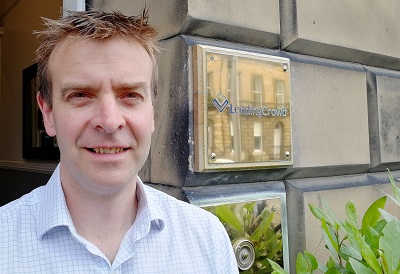 Edinburgh-based fintech lending platform LendingCrowd has today announced that it is the latest marketplace to partner with Brismo to provide sophisticated and independently verified performance metrics for investors.
Brismo is a London-based provider of lending performance data that uses detailed loan information to analyse and verify returns, allowing investors to perform like-for-like analysis. This new level of detail will enable investors to review the performance of the LendingCrowd loan book alongside other fintech lending platforms, and to compare risk and return characteristics across multiple geographies and asset types.
Commenting on the partnership, Mike Allan, Director of Operations, LendingCrowd, said: "We are proud of our track record and believe in enabling transparency so that investors can compare performance across the lending sector. LendingCrowd has made great strides in scaling the business while remaining committed to robust credit processes and responsible lending."
---
---
Rupert Taylor, founder and CEO, Brismo, added: "We are delighted that LendingCrowd is the latest leading platform to join Brismo and we look forward to helping illustrate the company's impressive track record to investors. LendingCrowd is scaling its operations and diversifying its funding base at an impressive rate, so we are confident that this new partnership is a win-win for all parties."
Brismo's platform provides detailed loan book analysis, including loan origination figures, risk bands of borrowers, term and interest rate of outstanding principle and independently verified data on the arrears and default rate.
Brismo data on LendingCrowd can be segmented and downloaded easily by investors, the firm said.