Limited-edition whisky celebrates 150 years of Caledonian Sleeper services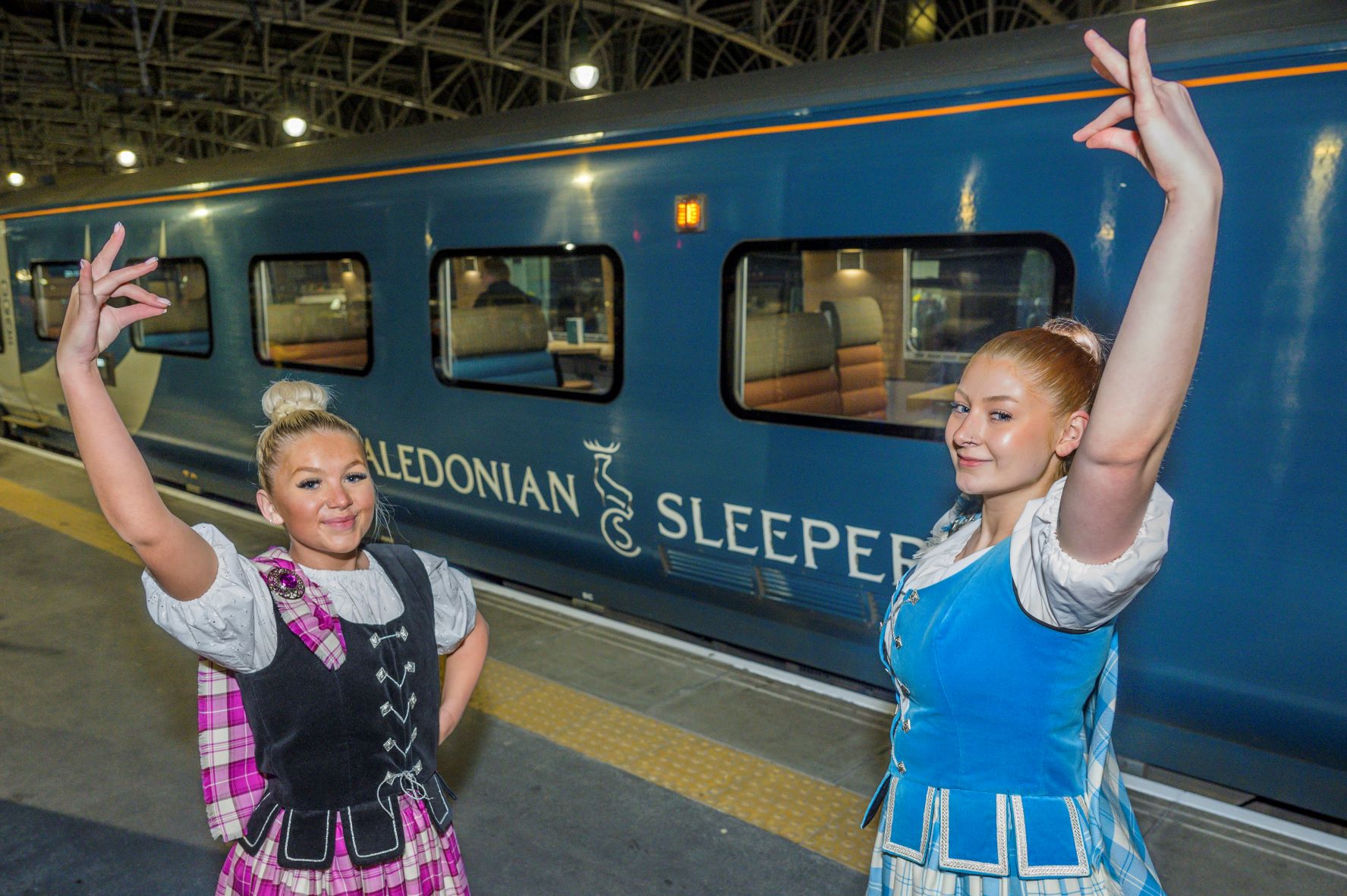 Whisky enthusiasts can now acquire a limited-edition Caledonian Sleeper single cask single malt, created in partnership with Annandale Distillery to celebrate 150 years of Scotland-to-London sleeper services.
The unique eight-year-old malt features sweet toffee, Granny Smith apple, and Conference pear notes. Only 200 numbered 70cl bottles are available, with 5cl miniatures offered onboard Caledonian Sleeper services for a limited time.
Profits from the 70cl bottles will be donated to Railway Children and one of the 200 bottles will also be donated to Give a Dog a Bone, the Scottish loneliness and animal charity, to be auctioned later in the year as part of fundraising efforts. Both Railway Children and Give a Dog a Bone are official charity partners of Caledonian Sleeper.
---
---
Kathryn Darbandi, Serco's Managing Director for Caledonian Sleeper, said: "When the North British Railway introduced the first regular sleeper service from Glasgow to London 150 years ago, they set the wheels in motion for a truly unique travel experience.
"Today, we're proud to carry the torch. Whether you're commuting, going home or exploring a new destination, our service lets you travel in comfort overnight and wake up ready to hit the ground running.
"As an iconic Scottish brand, it's only right that we celebrate this landmark anniversary with the launch of our very own limited-edition whisky."
As a homage to the first-ever sleeper service, which ran from Glasgow to London King's Cross via Edinburgh on 2 April 1873, guests who boarded the Caledonian Sleeper service in Glasgow and Edinburgh last night were greeted by a traditional Scottish piper. Guests on these services were also treated to complimentary 5cl whisky miniatures.
David Hyde, commercial director at Annandale Distillery, said: "It has been a pleasure to offer our white labelling service and take this journey with the team at Caledonian Sleeper to launch this exclusive limited-edition Single Cask Single Malt.
"The smooth tasting spirit is a truly indulgent experience, befitting of the 150-year anniversary of Scotland to London sleeper services."
Jack Miller, group director of fundraising at Railway Children, added: "We are thrilled and honoured that Caledonian Sleeper has chosen to donate the profits from the sale of its exclusive new whisky to our cause – all the money raised will go directly towards reaching and supporting children who have no one else to turn to, including right here in Glasgow.
"Their support will change the futures of children across the UK, India and Tanzania."