Lord Advocate's admission of malicious prosecution came too late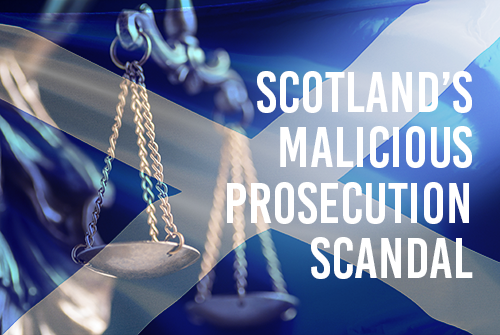 The Lord Advocate's admission that a former Rangers chief executive was the victim of a malicious prosecution should have been made earlier, a judge has said.
Former Lord Advocate, James Wolffe QC, apologised one year after promising to do so, The Herald reports. Charles Green's legal team said he ought to receive enhanced costs as the Lord Advocate had unduly delayed the admission of liability.
Mr Green obtained £6 million in a settlement over his £20m claim in addition to legal costs in August – three years after prosecutors had told him there was no evidence he had committed a crime.
Lord Tyre in the Outer House said: "It does seem to me something that can be said in this case is that the admission of liability ought to have come sooner, and that the admission of liability having been made, there may be an argument that an offer should have been made more quickly.
"Although I take the point that there was a lot of investigation [on the level of damages] to be done which depended on production and information by the pursuer."