Mackie's invests £100,000 in UK-wide marketing drive
Mackie's of Scotland is embarking on a £100,000 growth drive to build awareness with new audiences across the UK.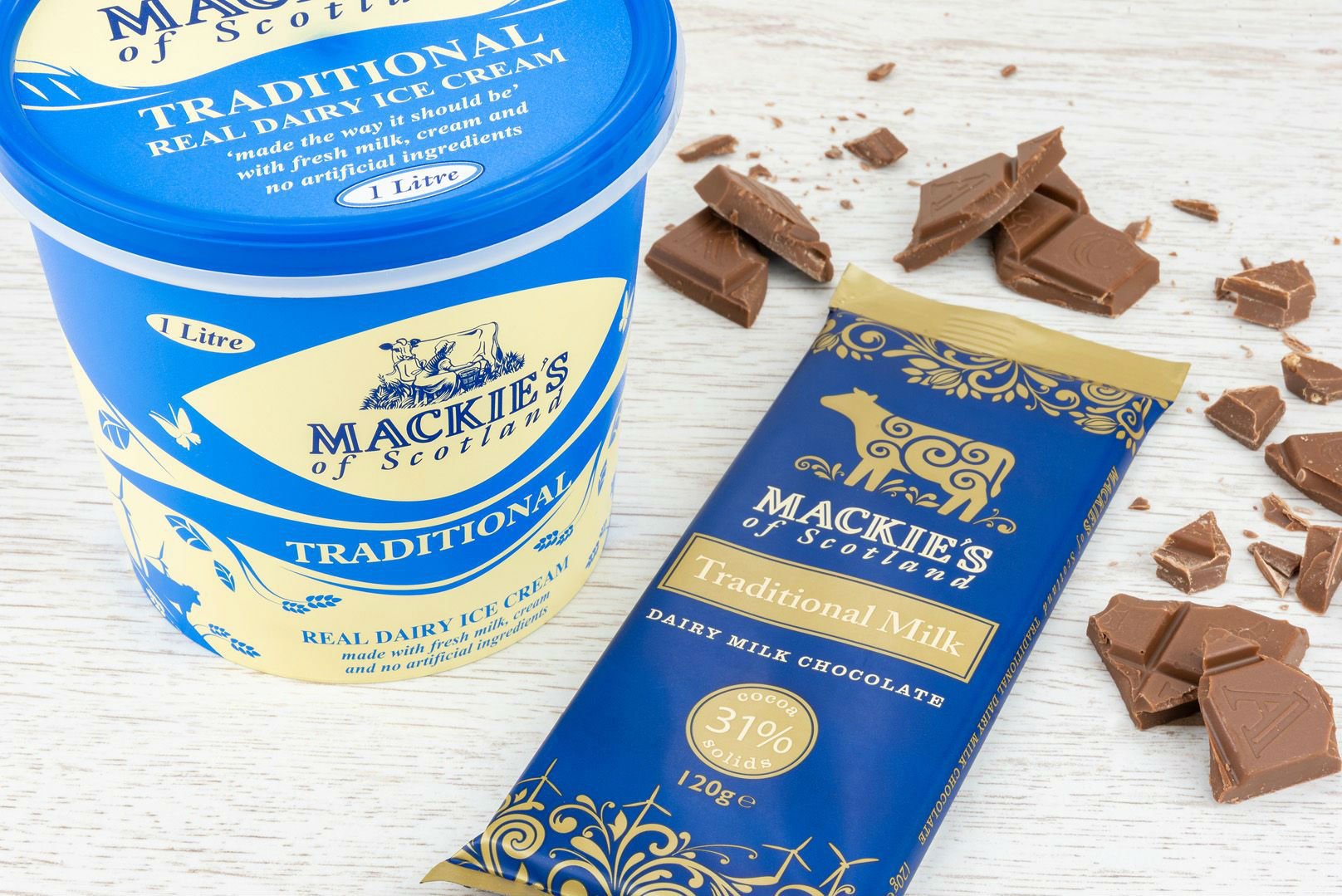 The family-owned brand, which is the biggest selling ice cream producer north of the border, is championing its approach to simplicity and the use of natural ingredients, in the hope it can "cut through" with new potential customers in England and Wales.
It follows a record year for the Aberdeenshire-based firm, which was able to grow turnover by 20% to £16.7m (in the year to May 2019), thanks to growth across the business - in particular across its range of chocolate bars and increased exports.
---
---
The summer campaign will also see the launch of its new "Making Simple Delicious" strapline, which will feature throughout marketing materials and branding from July onwards.
Activity will also focus on taking the time to indulge in life's simple pleasures, a theme that has taken on increased relevance in the current climate, with much of the nation rediscovering and finding new ways in which to find joy.
Karin Mackie, marketing director and one of Mackie's three sibling owners, said: "It has always been a big challenge for us to grow our ranges in England and Wales. We're routinely contacted on social media from customers asking why they aren't able to try the wider range of flavours available in Scotland.
"We hope that by celebrating the fundamentals of our business – that we're based on the family farm and use fresh real dairy ingredients from it to make our ice cream – that we can differentiate ourselves in the eye of the discerning consumer."
With its distinctive blue and cream tubs, Mackie's original "Traditional" flavour of real dairy ice cream is the fourth best selling premium ice cream product throughout the entire UK (IRI EPOS).
The campaign will also see the launch of the firm's largest-ever on-pack and on-line competition "A Summer of Simple Pleasures", which will see the Aberdeenshire firm give away prizes for 10 consecutive weeks, all carefully chosen to celebrate the simple things in life –which can often bring most joy.
The competition will feature on a special run of 400,000 "Traditional" real dairy ice cream tubs and chimes with Mackie's new "Making Simple Delicious" strapline.
To ignite the campaign, Mackie's has recruited the services of Curzon Marketing, which has developed a strong reputation for branding and marketing of both food and drink and farming-background organisations.
Steve Curzon, founder and director with Curzon Marketing, said: "There's a large number of customers who want food that is uncomplicated, wholesome and made from natural ingredients. These wants extend to when they're choosing something to treat themselves or indulge in. This makes the Mackie's proposition of natural ingredients and a family-owned farm both relevant and appealing - as well as unique when compared to other brands."