MacRoberts helps secure £18 million investment for Together Energy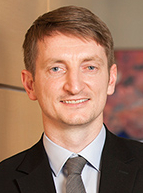 MacRoberts has helped win an £18 million investment for emerging Scottish energy company Together Energy.
The deal, which has been secured from Warrington Borough Council, will see the council take a 50 per cent shareholding in the business. The council was attracted to the Glasgow-based company due to its unique business model, which offers opportunities to young disadvantaged people.
Under a new board of directors, the investment will secure 150 jobs in Clydebank as well as 30 immediate positions in Warrington.
Together Energy chief executive Paul Richards said: "This is a tremendously exciting chapter for the company, and Michael Kelly and his team at MacRoberts have been brilliant throughout.
"Michael is the most insightful and commercial advisor I have ever encountered, and he is supported by a superb team, with Victoria McMurray a really intelligent and unflappable young lawyer working alongside him. They were absolutely first class, and much more than I could have expected from my law firm."
MacRoberts corporate partner Michael Kelly said: "Together Energy is the perfect client: ambitious, intelligent and bold. They should be incredibly proud of what they achieved and we are delighted to have been part of their journey. We look forward to continuing to work with them in the next chapter for their business."
MacRoberts managing partner Neil Kennedy added: "We could not be more delighted for our client Together Energy in securing this significant investment. We have enjoyed working with them from the beginning and we are thrilled that they now have the opportunity to continue to grow and thrive. The fact they do this whilst at the same time having a social conscience just makes them even more impressive."
Corporate finance services on the deal were provided to Together Energy by French Duncan.
Iain Walker, corporate advisory partner at French Duncan, said: "Having been brought in to provide specialist negotiation and transaction support it has been great to work with Paul Richards and the wider Together Energy and MacRoberts teams over the past few months. This deal provides an exciting next chapter for Together Energy, and we look forward to working with them in various ways moving forward to maximise the company's growth into the future."